Use CCleaner? CCEnhancer 3.0 makes it better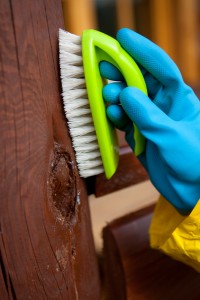 Just as with your home, it is a good idea to have a spring clean of your computer from time to time. By sifting through the buildup of files that accumulates on your hard drives, you can easily free up significant amounts of disk space and help to boost not only performance but also privacy and security.
Anyone looking to automate the process of clearing up the crud that accumulates over can turn to CCleaner to delete file usage histories, remove superfluous registry entries and more. CCEnhancer 3.0 is a free third-party extension to the program that provides support for even more applications.
In all, CCEnhancer adds support for more than 500 extra programs, vastly extending the already impressive capabilities of the original program. In practice, there is very little involved in taking advantage of CCEnhancer. Launch the app and you will be presented with a window featuring a Download Latest button; click this and the latest support definitions will be downloaded for you, in much the same way as downloading virus definitions for your AV software.
You should find that the program is able to automatically locate your copy of CCleaner and apply the definition updates for you, but if you have installed to a strange location, you may find that you need to point it in the right direction. CCEnhancer 3.0 offers improved support for the portable version of CCleaner and the fact that CCEnhancer itself does not require installation means that it can be easily copied onto the same USB drive as the main cleanup tool and kept up to date whenever needed.
If you feel like getting your hands dirty, you can even go so far as editing the winapp2.ini file yourself to add support for even more programs. This may not be an option that appeals to everyone, but software developers wanting to cleanup after their own programs, or anyone using little known titles has this available to them. It's worth pointing that that CCEnhancer is in no way associated with CCleaner, so compatibility cannot be guaranteed if the main program is updated in the future -- it is still an impressive tool worth adding to your maintenance toolkit.
You can find out more and download a free copy of the app by paying a visit to the CCEnhancer 3.0 review page.
Photo Credit: Goydenko Tatiana/Shutterstock