Can Droid be the new BlackBerry?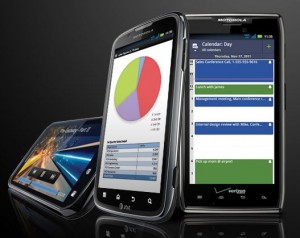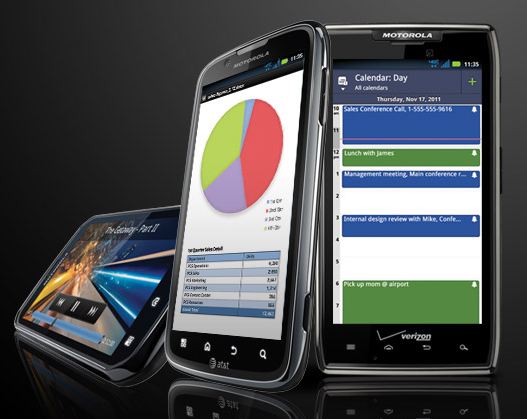 Motorola Mobility on Tuesday announced new initiatives for Android in the enterprise space, asking users to "make the switch."
This initiative focuses on the Motorola Business Ready smartphone line which consists most of Motorola's devices with the "Droid" label, and others including the Atrix and Photon 4G models.
Beginning today, Motorola Mobility will pay up to $200 for an old smartphone when a Motorola Business Ready smartphone is purchased. This includes an instant online quote, a pre-paid shipping label, and payment within four to six weeks of receiving the old phone. In addition, Motorola Mobility will be offering the MotoAssist IT to help set up corporate email accounts, transfer contacts, and work directly with enterprise IT departments on management and deployment of the new devices.
Though it does not explicity target BlackBerry or iOS, Motorola Mobility is obviously hoping to catch the disenfranchised BlackBerry users who intend to switch platforms in 2012. A survey from Enterprise Management Associates (EMA) last October found that 30 percent of BlackBerry users in enterprises of 10,000 employees or greater planned to switch to a different platform this year.
In addition to providing an upfront cash incentive to switch, Motorola Mobility is also building a resource center for developers at MOTODEV for Enterprise. Here, developers working on in-house or commercial enterprise and workforce solutions can find tools, information and community support for their projects.