Adobe releases Photoshop Lightroom 4, cuts price by half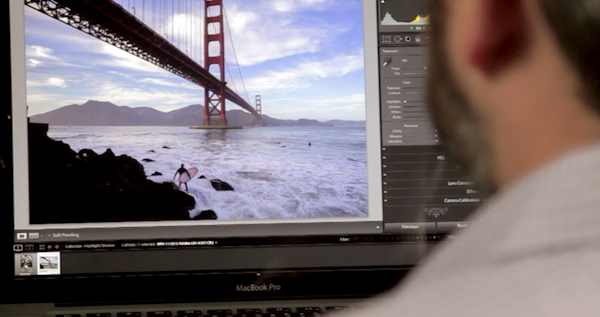 Adobe has released version 4 of its photo cataloguing and editing tool Photoshop Lightroom. This high-end tool, aimed at photography professionals and enthusiasts, debuts with new basic video-editing capabilities and more photo-editing controls, among other improvements.
Photoshop Lightroom 4 also costs 50-percent less for new users: $149 for new users, and $99 for upgraders, compared to $299 and $99, respectively, for version 3. A 30-day trial is available for download for Windows and Mac users.
Of most interest to photographers will be the enhanced photo controls that cover the processing of highlights and shadows. These help bring out the darker and lighter parts of photos without losing details and will appeal to those who have shot photos in challenging light conditions.
Other photo-editing enhancements include a white balance brush for targeting specific parts of an image, plus additional editing brushes for local noise and moiré reduction.
A new Book module is included for those who wish to create photo books from their photo collection. There's a direct link within the module to the photo book creation tool, with more text controls and templates to choose from. It'll appeal more to consumers than pros, and links in with the Blurb photobook creation service. A 20 per centdiscount is provided with the first order to tempt users into trying out the service.
The organization part of the program features more location-based tools for geographically placing your photos, including the ability to both find and group images by location, plus display location information from photos taken on camera or phones with GPS capabilities.
Photoshop Lightroom 4 also introduces some rudimentary video-editing capabilities, providing native support for playing, editing and extracting frames from videos stored on the user's camera. Clips can then be exported using the H.264 codec or uploaded to supported online services (currently Facebook and Flickr), and full HD is supported.
Other changes include a new soft-publishing option, which allows users to preview how photos will look when printed on different color-managed printers. There's also enhanced import options for bringing in photos from other application libraries and the ability to now email photos directly from Lightroom via your choice of email account.
Adobe Photoshop Lightroom 4 is available as a free 30-day trial download for Windows and Mac. It requires Windows Vista SP2 or later, or OS X 10.6.8 (Snow Leopard) or later, plus minimum Pentium 4/AMD Athlon 64 (PC) or multicore Intel 64-bit (Mac) processor and 2GB RAM, plus 1GB free hard drive space. The full version costs $149 for new users, and $79 for those upgrading from an older version.