You CAN have a Start button on Windows 8 Consumer Preview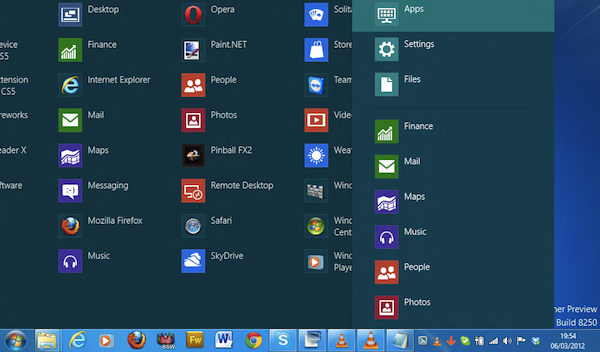 If you've installed Windows 8 Consumer Preview, you can't have missed a glaring omission. The familiar Start button is gone, something that has fazed many users who have taken the plunge and decided to test drive Microsoft's next operating system.
If you're feeling lost. There is hope. Start8 is a remarkably simple, yet nonetheless remarkable, free tool that can be used to restore the Start menu.
The app does not bring back the original Start menu, but a facsimile, and a good one. The presence of a standard Start button means that accessing the applications you have installed is made significantly easier.
Many people who have installed Windows 8 have been confused by the empty space that appears to the far left of the taskbar, and Start8 beautifully fills this gap and improves the ease of use of Windows 8. You have a choice of Start buttons to boot.
Start8 not only provides you with a Start button that can be used to access the new-style Start menu when you click it with the left mouse button, there are also handy options available from the right click menu. It is now easier to access the shutdown section of the new Start menu, so shutting down or restarting your computer is now easier than before. The reinstated Start button also provides easy access to the Run dialog and the ability to search your installed applications.
Living without the Start button is something that some users will find that they get used to over time and are able to get used to the new way of working. But for anyone for whom this button has become such an integral part of Windows, its removal is counterintuitive. Start8 is one remedy.
You can find out more and download a free copy of the app by paying a visit to the Start8 review page.