So, what do you think of Windows 8?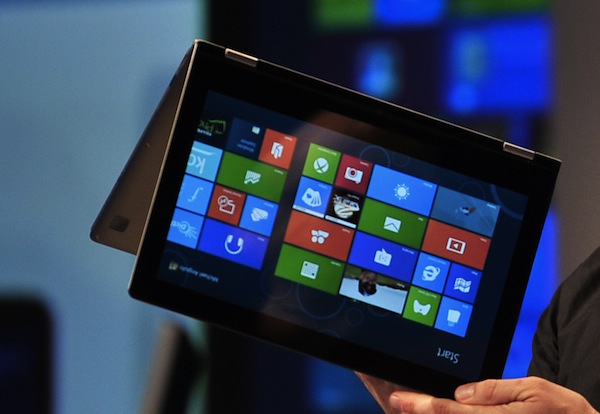 I must be candid. The best product reviews come from you. You're the audience BetaNews reaches, and you use software in real ways that no benchmark can measure. So once again, I ask for your review -- this time Windows 8 Consumer Preview, which is now available for download as upgrade or in a virtual machine.
Your first impressions will matter to other readers, or even a thorough review. Please comment to this post. I'll collect first impressions/short reviews into a separate post. However, I'd love to run your review, with name, photo and bio instead. Please email joe at betanews dot com to contribute a review. To everyone: Please provide specs on your test systems, which will be valuable reference for other Consumer Previewers.
Several reader byline reviews is no problem. We can't write enough on Windows 8 or offer too many reactions to the Consumer Preview. An IT manager, software developer, small business owner or Windows enthusiast will have different impressions.
Windows 8 Consumer Preview is available in 32-bit and 64-bit versions, if you don't have it yet.
Some of you have already shared first reactions in comments, which I bring here to whet other readers' interest in contributing, too.
"This preview release is awesome", alshawwa comments. There are "big improvements over Windows 8 Developer Preview. I dont have a touchscreen; just by using it with a keyboard and mouse, I still like it. Dig in the new stuff you will find a lot of cool additions".
Pedro Innecco:
So far I don't like it. :(

I find the Metro applications clumsy. I find the Metro apps too simplistic for a desktop OS. The calendar and people apps, for instance, are way limited when comparing to a traditional desktop counterpart.

I said it before and I will say it again: I like Metro but leave it for tablets. The desktop aspect of Windows seems to have been cast aside even if Microsoft says otherwise.
Brian Butterworth encountered some regional quirks:
I'm just a little bit peeved that the installer has totally ignored that I said 'United Kingdom', and I've had to find all the UK settings myself, otherwise the date is the wrong way round and the keyboard unmapped. Bit crap for a beta, honestly.

The 'finance app' seems to only have US things in it, too. Had a problem with the connection to Windows Live and the password being recognized. Needed a reboot to sort.

Still hate Metro, in particular now because you can't drag the background to scroll, as you can on Android.

Just trying to link the Photos app to Flickr and the screen wapper requires you to scroll around to sign in and approve the app. Had to sign into Flickr first with my Facebook account to get the Facebook connect to work in Pictures...

Strange Music app doesn't seem to be able to access the 30,000 MP3 files on the PC. At least it's not a blank white screen like Messaging.
Reader charliemaggot encountered some problems, too. He "installed into a clean VMWare image". He's frustrated by Metro and desktop behavior. "Running anything just throws you back to the standard Win7 desktop, but without a Start menu. That's pretty annoying. What's the point of having a whole new UI experience if you keep reverting the user back to the old style. "I hope I'm either doing something amazingly wrong, or this isn't even close to the final version".
"The Windows app store is kinda cool", bigsexy022870 comments. "Not a huge amount of app yet. But what's there is pretty cool. Something they should have did long ago. There's alot of cool stuff that really is fun to play with".
So what do you think of Windows 8? Please answer in comments or email joe at betanews dot com if you'd like a review published with your name, bio and photo.
Reminder: Windows 8 Consumer Preview is available in 32-bit and 64-bit versions.
Photo Credit: Microsoft