Archos G9 Android tablets (the ones with huge storage) get Ice Cream Sandwich upgrade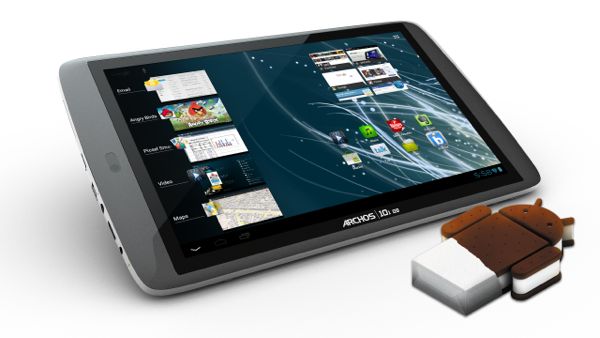 With the domination of Apple's iPad, the Android-based tablet market has lots of mid-range competition, with different companies jockeying for differentiation.
Archos has a pretty big line of Android-powered tablet products, and today the company announced its G9 family of Android tablets will begin receiving over-the-air upgrades to Android 4.0.3 "Ice Cream Sandwich" today. This line is easily differentiated from the pack of Android tablets because they can be outfitted with a 250GB HDD, giving them vastly more storage than most Android-powered tablets, which tend to utilize flash-based storage and max out at 64GB.
In addition to the long list of features that Ice Cream Sandwich brings, Archos has added in its own special features that focus on media consumption, including full 1080p support for most video codecs, 3D video support for MKV3D files, an optimized File Manager with full drag and drop support, Ethernet USB dongle support, and the ARCHOS remote control application that allows your tablet to be controlled by other Android devices.
The range of Archos G9 tablets that are eligible for upgrade include the Archos 80 G9
Classic and Turbo models (flash or HDD storage) and the Archos 101 G9 Classic and Turbo models (flash or HDD.)