Microsoft all but buys Netscape with AOL patent acqusition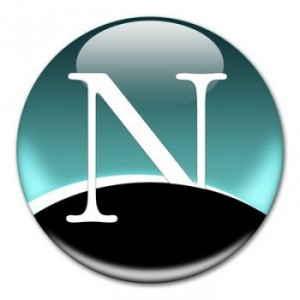 It's truly the final curtain call for Netscape. A portion the company's technologies are part of a massive $1 billion patent sale between AOL and Microsoft, announced Monday morning. Microsoft was the top bidder in an auction to sell off non-essential technologies that include about 800 patents.
Microsoft is also acquiring a subsidiary of AOL. While AOL did not specify the subsidiary by name, sources tell All Things Digital that it is Netscape. AOL still retains the right to the brand and related businesses, but all the technologies behind it are now owned by the Redmond, Wash. company.
AOL retains about 300 patents which span technologies related to "advertising, search, content generation/management, social networking, mapping, multimedia/streaming, and security among others". The company also receives a license for all 800 patents sold to Microsoft.
"We continue to hold a valuable patent portfolio as highlighted by the license we entered into with Microsoft", AOL chairman and CEO Tim Armstrong says. "The combined sale and licensing arrangement unlocks current dollar value for our shareholders and enables AOL to continue to aggressively execute on our strategy to create long-term shareholder value".
A majority of the proceeds of the sale are planned to be returned to shareholders, with the method to do so decided before the deal closes by the end of this year. The news sent AOL's stock skyrocketing, and in heavy trading was up 42 percent or $7.81 to $26.23 as of 11:10am ET Monday.
While obviously the hot news here is the effective end of the browser wars -- although some will argue Firefox and Chrome have started it anew -- the real news is the patent sale. Tech companies have become increasingly litigious, and for many amassing as many patents as possible is good business strategy.
The more patents you have, the safer you are from a potentially damaging intellectual property lawsuit (or at least that's what these companies would like to think). Google purchased Motorola Mobility last year for $12.5 billion for exactly that reason, in that case to protect itself from Apple.
It is not immediately clear whether Microsoft purchased the patents for strategic purposes or if it has plans to use the technologies in its own products. According to intellectual property research firm EnvisionIP, AOL's patent portfolio is pretty varied although the largest number of the patents fall under email and instant messaging technologies.