Bitdefender USB Immunizer protects your PC from flash drive malware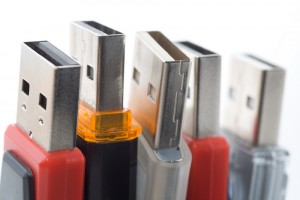 There are a number of ways in which a virus or malware infection can find its way onto a computer, and if USB drives are used to transport files from one machine to another, this represents a security risk that could be exploited by malicious software. Part of the problem arises from the fact that USB drives can be configure to autorun just like optical media, but this is something you can tackle with Bitdefender USB Immunizer.
This free tool is not new, but it has undergone an overhaul that makes it easier to work with multiple USB drives and enables you to prevent USB drives from being automatically launched. This is achieved by creating a read-only autorun.inf file in the root of the drive, which is left blank so that it serves no real function. Because the file is read-only, it cannot be edited by malware looking to launch itself when your USB drive is plugged in.
Relatedly, the fact that an autorun,inf file exists means that another one cannot be created, so there is no way malicious program can be made to run without your permission. Should you decide that you ever want to use your USB drive in conjunction with a legitimate autorun.inf file you will need to delete the one that the app creates. Because of the security measures that have been put in place, you will need to delete the existing file using a computer running Linux or OS X.
The most recent update to the app features a redesigned interface that makes it easier to protect several USB drives in one fell swoop, and there is also the ability to automatically prevent all drives from autorunning. This works by simply disabling the system wide autorun feature, and while this is something that you could do manually, it is a handy addition to a useful security tool.
You can find out more anjd download a free copy of the program by paying a visit to the Bitdefender USB Immunizer review page.
Photo Credit: chien321/Shutterstock