The long road to a new BlackBerry begins today with alpha launch of new OS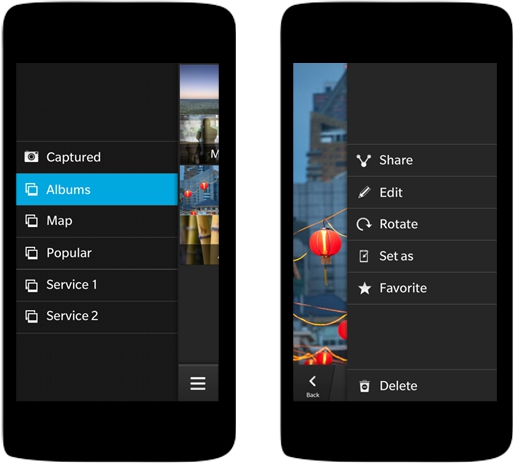 As Ontario, Canada smartphone pioneer Research In Motion struggles to keep its BlackBerry smartphone platform relevant, one of the company's major strategic points is a major operating refresh with BlackBerry OS 10.
At its annual BlackBerry World conference on Tuesday, RIM has released a deluge of information about the "new BlackBerry" with BlackBerry 10, including a developer Alpha build of the platform with a special Dev alpha device, a BlackBerry 10 developer toolkit which includes the BlackBerry 10 Native SDK with Cascades (a native application development toolset that allows developers to build app interfaces in either C++ or QML) and the WebWorks SDK, which lets developers use HTML5 and CSS to build "native-like" apps.
There are a handful of new APIs in the Native SDK, including the Scoreloop social gaming API, Push Management API, in-app payment APIs, and battery monitoring and LED control APIs.
Furthermore, RIM launched the limited beta of the BlackBerry Plug-in for Microsoft Visual Studio. This beta lets developers register for code signing keys, create developer certificates, create and upload debug tokens, and build and run applications on BlackBerry PlayBook OS 2.0 and BlackBerry 10. The plug-in can be installed with either Visual Studio 10 Standard or Professional edition.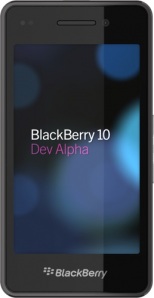 The big topic of discussion, of course, is the Developer Alpha device, which reportedly has a 4.2" touchscreen with a 1280 x 768 resolution, has 1 GB of RAM, and 16 GB of built-in storage, Quad-band HSPA cellular radio, and NFC transciever.
Once again, RIM is attempting to steer away from the keyboard interface that built its empire, to ride the all-touch wave.
"There is tremendous interest, anticipation and momentum building toward the launch of BlackBerry 10 devices, and today we're extremely excited to release the BlackBerry 10 developer beta tools for general use," said Christopher Smith, RIM's Vice President of Handheld Application Platform and Tools. "Developers can use this first beta of the tools to get started building apps for BlackBerry 10 and as the tools evolve over the coming months, developers will have access to a rich API set that will allow them to build even more integrated apps."