Lifelines for a dying BlackBerry: integrating, re-branding, licensing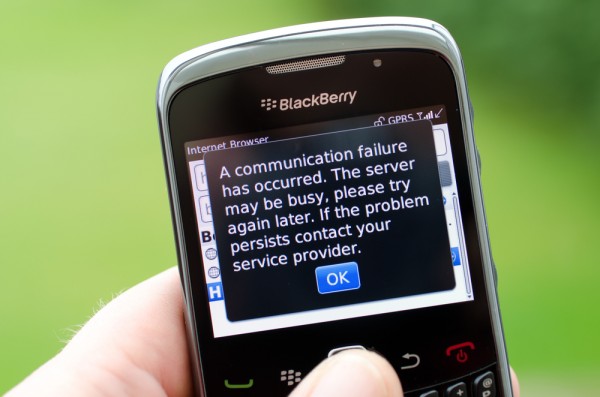 Thursday evening, BlackBerry maker Research in Motion posted its fourth quarter 2012 results, marking major losses: a 21 percent quarterly decline in BlackBerry smartphone shipments (11.1 million,) and a 19 percent decline in revenue ($4.2 billion,) which resulted in a $125 million net loss.
Furthermore, RIM's former co-CEO Jim Balsillie, who stepped down from his position in January, tendered his resignation from RIM's executive board. This brings a complete end to Balsillie's twenty year term with Research in Motion.
RIM's new CEO Thorsten Heins certainly has a full plate in front of him.
"I have assessed many aspects of RIM's business during my first 10 weeks as CEO. I have confirmed that the company has substantial strengths that can be further leveraged to improve our financial performance," Heins said in a statement on Thursday. "In addition to delivering the BlackBerry 10 platform and refocusing resources on RIM's key opportunities, such as BlackBerry Mobile Fusion and new integrated service offerings, we will also drive greater operational performance through a variety of initiatives including increased management accountability and process discipline. In parallel, we are undertaking a comprehensive review of strategic opportunities including partnerships and joint ventures,licensing, and other ways to leverage RIM's assets and maximize value for our stakeholders."
With the exception of increasing management accountability and process discipline, most of the efforts Heins mentions to improve RIM's performance involve bringing in help from outside: A major feature of BlackBerry 10 will be its support Android apps, BlackBerry Fusion's value is that it supports management of Android and iOS devices, and then there are the unspecified partnerships, joint ventures, and licensing avenues.
"I think the BlackBerry brand is tarnished," said Jan Dawson, Chief Telecoms analyst at Ovum. "Where once it stood for innovation, status, and to some extent coolness, all that has been replaced with the sense of a brand that connotes yesterday's way of doing things. And the devices are thought of as the ones the IT department wants to use rather than the ones you'd use by choice. That's fundamentally problematic, and though RIM has tried several times to overcome it in recent years, it really hasn't, so the problem has just gotten worse."
It is not uncommon for an older company to rebrand its products in new ventures. Automotive companies have done it for decades. General Motors, for example, created Saturn in the mid-80's as an answer to the demand for smaller, more fuel efficient cars. Toyota created Scion in the early 2000's as a brand to appeal to the North American "Gen Y" consumer.
Though it isn't a technique often seen in the technology world, could a BlackBerry re-brand be something that could save RIM?
"The things [RIM] might still be good at (and Heins cited some of these on the call - security, push, network efficiency) simply don't matter much anymore now that individuals and not IT departments are making buying decisions," Dawson said. "the problem with all these partnerships is that they would potentially re-use these same tired attributes which either don't enjoy the leadership position they once did or just don't matter to people, in conjunction with some sort of value provided by someone else."
That still leaves the licensing option Heins mentioned. A nice Samsung, HTC, or, dare I say it, Motorola device running BlackBerry 10 could certainly be attractive to consumers and enterprise users, and could even rekindle the flagging developer interest in the BlackBerry platform.
"Even if BlackBerry 10 is everything it promises to be, I don't think it will be more compelling on great hardware than, say, Android or Windows Phone, which are the two main licensable operating systems already out there," Dawson said. "So, a great piece of hardware from Samsung coupled with BlackBerry 10 and integration with the RIM NOC or server simply doesn't seem that compelling to me. It would largely appeal to the same sort of people that are still buying BlackBerry devices today, which is not the group RIM needs to appeal to."
Photo credit: sgm/Shutterstock