The Xbox console will soon be free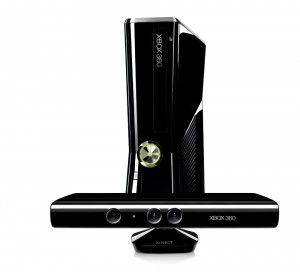 Microsoft wonk Tom Warren reports that a new Xbox 360 and Kinect bundle will be offered at $99 with a two-year Xbox Live Gold subcription beginning next week. If this proves true, it will be the first example of a video game console using the mobile phone carrier subsidy model.
According to Warren's sources, the deal will only be available at Microsoft Stores, and it will include the 4 GB Xbox 360 console with a Kinect Sensor. The cost of a two-year Xbox Live Gold subscription is approximately $120.
The 4GB Xbox 360 and Kinect bundle currently costs $229 at Walmart.com, less taxes and shipping fees, so Microsoft is sacrificing about $130 for the $120 commitment to Xbox Live. In the end, the $10 difference is not why this is an important move to watch.
The pricing of video game consoles has been closely studied since the birth of the home video game industry in the late 1970's. It would be vaguely true to say video game consoles are always subsidized at the beginning of their lives, as the console makers often forego console profits if they can earn greater profit on software sales and royalties.
In the case of Sony with the Playstation 3, the company actually lost money for every console it sold so it could make money on software sales. In short, there is an inherent tradeoff between console price and software provision. (Source: Gretz, International Atlantic Economic Society 2009)
But this is something different entirely.
Firstly, there has never been a subscription service subsidy model in the video game industry that has worked. (The most recent historical attempt was Nokia's failed N-Gage hybrid phone/game service in 2003. Because N-Gage could not function without a carrier SIM card, there was significant disparity in pricing between video game retailers and mobile phone companies selling the device.)
Secondly, Xbox Live Gold does not require any game software to be useful, so it changes the traditional console/software revenue mix. Users can get on Xbox Live, watch videos via Netflix, Hulu Plus, HBO Go, Crackle, Xfinity and more, chat via Skype, or perform Bing/Kinect voice searches. Additionally, there are games that can be downloaded that aren't available on physical media, or there are add-ons that can be downloaded for all types of games.
This subsidy model is a sign of the times, the heart of the platform is no longer the video game console.
Indeed, this subsidy package also illustrates how Xbox Live, which enjoyed 35 percent year-over-year growth in the second quarter, will carry the Xbox 360 through to the end of its life as console sales and software attach rates both decline.