Sorry, you can't mail your iPhone or iPad overseas 'til next year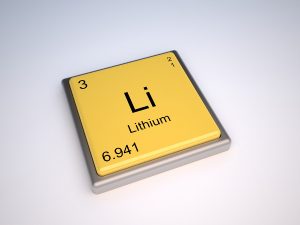 The United States Postal Service has put a ban the international shipment of lithium-based batteries (Lithium Metal, Lithium Alloy, and Lithium ion.) This ban includes electronic equipment with lithium batteries permanently installed such as mp3 players, tablets and smartphones, and will stay in place until January 1, 2013.
Because of the issues that Lithium batteries have with short circuiting, overheating, and exploding, special regulations have been placed on their transport for the last five years.
The U.S. Transportation Security Administration, for example, is especially careful about loose Lithium batteries, and only allows them to be kept in carry-on luggage. The U.K.'s Civil Aviation Authority likewise does not allow them to be checked, and batteries over 100Wh in capacity have to receive approval from the airline. Australia's Civil Aviation Organization classifies all Lithium batteries as dangerous goods, and the Australia Post has banned them from air shipment as well.
However, the Universal Postal Union, a specialized agency of the United Nations that coordinates the postal policies of the 192 UN member nations, recently said it will begin to allow international air transport of Lithium-based batteries. The UPU and the International Civil Aviation Organization (ICAO) have drafted technical instructions that will allow the air transport of devices with lithium-based batteries installed only after January first 2013.
The US Postal Service will keep its ban in place until these international rules are published.
"Until such time that a less restrictive policy can be implemented consistent with international standards, and in accordance with UPU Convention, lithium batteries are not permitted in international mail. The UPU Convention and regulations are consistent with the ICAO Technical Instructions for the Safe Transport of Dangerous Goods by Air (Technical Instructions). The Technical Instructions con­cerning the Transport of Dangerous Goods by Post do not permit in international mail "dangerous goods" as defined by the ICAO Technical Instructions. Currently, the only exceptions to this general prohibition relate to certain med­ical materials, infectious substances, and radioactive materials that are treated in accordance with additional requirements listed in the Technical Instructions. Lithium metal or lithium alloy batteries and lithium-ion cells are listed in the Technical Instructions as Class 9 Miscellaneous Dangerous Goods. The prohibition on mailing lithium batteries and cells internationally also applies to mail sent by commercial air transportation to and from an APO, FPO, or DPO location."
Photo: Concept W/Shutterstock