Smartphones put privacy on the tsunami hazard map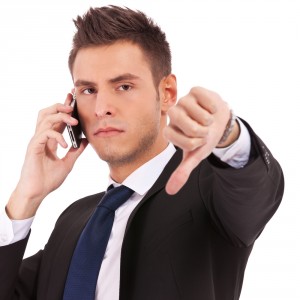 Now, finally, the tide of public opinion on Internet privacy begins to flow in the other direction. Consumers are becoming more hesitant to share their data and are less tolerant when those with access to their data violate trust. That presents a tremendous threat to some of the titans of our day -- and an equally monstrous opportunity for others. Apple, Google, are you listening?
Honestly, I'm amazed that the issue was ever able to germinate and flower, particularly here in the United States, a country that distinguishes itself on the right to privacy. And a country that spent much of the last century wringing its collective hands over the Orwellian nightmare that awaited us down the road of technological advancement.
Discount Cards and the Dystopian Vision
Then in the 1990s -- the decade after the one in which George Orwell set his oppressive dystopian vision -- grocery stores kicked off their discount card programs, which enticed consumers to surrender personal information in exchange for lower prices. Consumers by and large agreed.
Privacy became a bit more of a concern in the "oh-oh's" with the explosion of social networking. To be sure, there's no shortage of tussles along the way between consumers and the likes of Facebook, for example. For the most part, though, consumers have continued to participate.
I'm not sure exactly when the perception started to turn, though I suspect it was sometime last year. Maybe it had something to do with persistent reports that reveal what Apple and Google know about us. Or maybe it was the outcry over the discovery of Carrier IQ's tracking software on smartphones from US carriers.
But you don't need a tidal chart to see that the waves now are crashing closer to shore. A survey released a few weeks ago by University of California-Berkeley professors found that 79 percent of Americans "definitely would not allow" their phones to share information with stores they visit but don't buy anything. Another 17 percent said they would "probably not allow" it.
Smartphones Make Privacy Personal
Nielsen earlier this month released a study on smartphone attitudes and behaviors that suggests consumers are quite concerned about privacy. According to the report, 73 percent of smartphone owners worry about the issue of personal data collection. That's up a bit from an already high 70 percent in 2011.
Even if we can't determine exactly when the tide changed, it's not difficult to pinpoint why.
In a word, smartphones.
Our loyalty cards are basically walled gardens of personal information. We know exactly what we are divulging. Even Facebook is a walled garden to an extent. Obviously, the walls encompass far more than what you buy at a single store. But we still exercise control over what's published and shared about us.
There's nothing penned in, though, about what our smartphones know about us. Our calls pass through them. So do our texts, IMs and emails. They know where we are and where we've been. And the more useful our smartphones become, the more we integrate them into our lives.
The more we integrate them into our lives, the more they know about us. And the more they know about us, the larger and more hostile the waves of anger become. Count on it.
This sentiment should be top of mind for every strategist and decision-maker in the smartphone ecosystem. For Apple and Google, yes. But also for hardware vendors, carriers, app developers -- even cloud services. If your goods or services have the ability to collect or store our data, then you should consider your sales and profits to be on the tsunami hazard map. So prepare.
Gain More by Collecting Less
One of the better suggestions I've heard for tackling this issue proactively comes from Ian Chen, a longtime colleague and friend now at Sensor Platforms in San Jose: establish an Office of Privacy. Hire a big-name lawyer to head it up, and have him or her report to the CEO.
Establishing an Office of Privacy is an opportunity for a company to distinguish itself as a sentry for consumer data. The company that succeeds in building that perception will have an inside track against its competition. It will be the provider that consumers trust at a time when trust in the smartphone ecosystem is eroding.
Here are a couple other things to consider:
Develop a privacy policy that is more restrictive than the competition's. Don't share consumer data, for example.
Even better, don't allow your product to collect any personal information at all. Someone will notice, and spread the news. That will more than offset the sacrifice you'll make to your data mining efforts.
Develop a way to have apps tap a sandbox of personal data that's housed on the smartphone itself rather than in the cloud -- and prove to consumers that app developers can't gain access. This can be at the platform level, or on the hardware itself.
Whatever you choose to do, do something. Smartphones are becoming our companions, our confidants. And the closer they get, the more virulent our reaction will be when they violate our trust.
Photo Credit: Viorel Sima/Shutterstock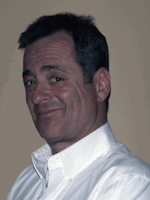 Mike Feibus is principal analyst at TechKnowledge Strategies, a Scottsdale, Ariz., market research firm focusing on client technologies. You can reach him at mike at techknowledge-group dot com.