Acer Aspire S5, the ultrabook with the weird I/O trapdoor, comes this month at $1399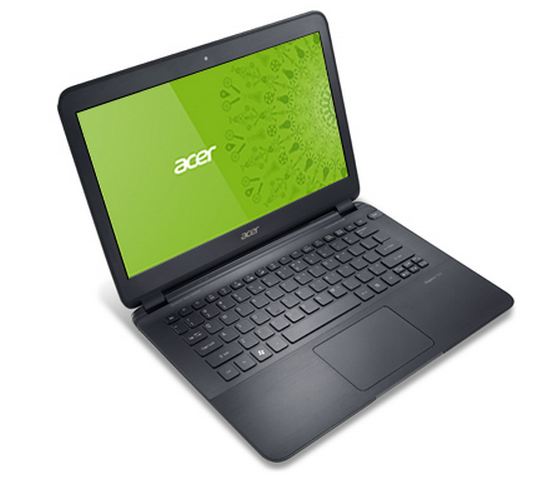 Acer America on Thursday announced the price and availability of the Aspire S5-391-9880 ultrabook. This particular PC stands out from the mass of selfsame thin and light PCs because of the interesting design Acer used to hide the machine's extra USB, HDMI and Thunderbolt ports.
With a thickness ranging from 0.44 inches at its thinnest point to 0.59 inches at its thickest, The S5 isn't the thinnest ultrabook going, and at 2.65 lbs, it's not the lightest. Nor is it the most powerful, capacious, or flashy, with a 3rd Generation Intel Core i7-35i7U ("Ivy Bridge") processor, a 256GB solid state drive, and a 13.3 inch (1366 x 768) backlit LED screen, a common feature to many Ultrabooks.
However, the machine is Acer's first to include a high-speed Thunderbolt communications port, offering 20Gbps transfer speeds and the ability to daisy chain up to six Thunderbolt devices to it. And to accommodate this port, as well as others, Acer has equipped the Aspire S5 with "Magic Flip," a design feature that is reminiscent of hydraulics on a custom car. By pressing a button, the chassis of the Aspire A5 cranks upward, and the I/O panel that was previously hidden within the body of the computer is exposed to the air.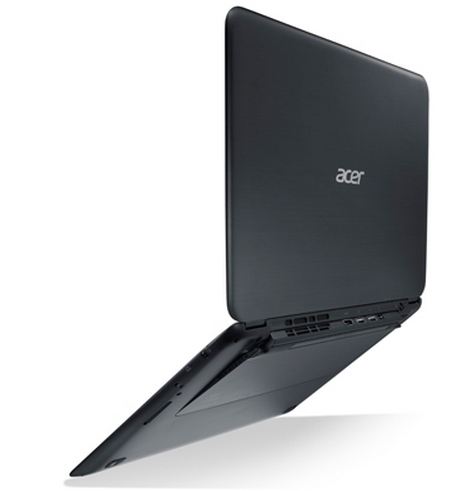 This design innovation allowed Acer to slim down the overall profile of the device, since the input and output ports of PCs have proven to be the limit to how thin ultrabooks can get.
The Acer Aspire S5 Ultrabook will be available at a retail price of $1,399.99 in the last week in June directly from Acer or through leading U.S. retailers.