Western Digital branches out into routers with new My Net products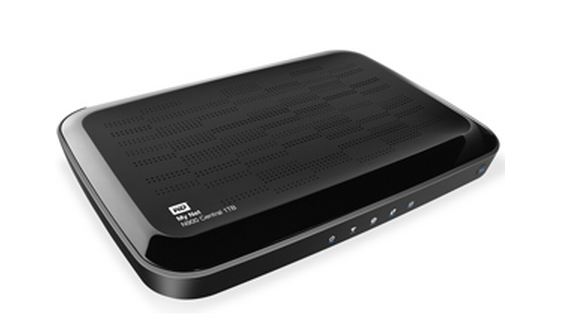 Western Digital has been around for decades, and is known primarily for its storage solutions. Thursday, WD unveiled a new line of home networking products that show the company's continued interest in personal media management and entertainment, a relatively small segment of their product line that currently includes the the WDTV product line and My Passport AV line.
The new My Net line includes five differently-equipped dual-band routers and an 8-port network switch which range from $79 to $350 in cost.
The flagship products of the line are the My Net N900 and N900 Central. The N900 Central is an 802.11n router with WD's trademark storage built in. It can be configured with either 1TB or 2TB of internal storage, and in addition to the 2.4 and 5 GHz band wireless routing capabilities, the N900 Central includes 4 LAN and 1 WAN Gigabit Ethernet ports, as well as one USB port. The internal storage in the N900 Central can be accessed on any computer through WD2go.com, or through the WD mobile app for iOS and Android devices.
The N900 offers a similar configuration, but has been tailored to a more heavily wired household. Therefore, instead of internal storage, this router is equipped with 7 LAN, and 1 WAN Gigabit Ethernet ports and two USB ports. Both My Net N900 and N900 Central are Universal Plug and Play (UPnP) and Digital Living Network Alliance (DLNA) certified.

The other two routers: My Net N600 and My Net N750 feature variations on the same theme, but at more affordable prices, and with slightly fewer features. Most of the new products are available immediately in the U.S. directly from Western Digital and select retailers. The N900 Central, however, will not be available until the next quarter of the year, so you have time to save up some extra cash and splurge on a new router you don't actually need.
At least that's what I plan to do.