Broadcom debuts gadget for streaming video from PC/Phone/Tablet to your TV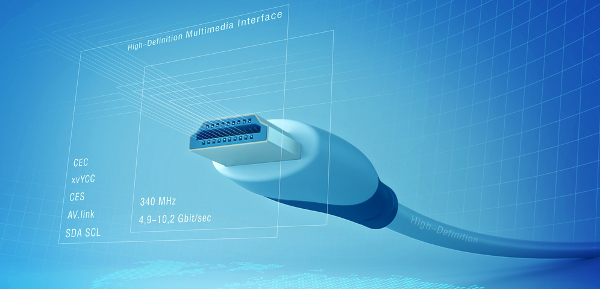 In the race to connect our smartphones and tablets to our televisions, there is still no clear winner.
Apple has Airplay wireless video streaming with Apple TV, the MHL consortium has its wired solution for connecting mobile devices to HDMI, Intel has its own Wireless Display (WiDi) technology for connecting laptops wirelessly to televisions, and the Wi-Fi Alliance has Miracast for wirelessly connecting devices to displays on existing Wi-Fi networks.
Chipmaker Broadcom announced on Wednesday a device platform supporting the Wi-Fi Alliance Miracast standard that might push it out ahead of the rest and get everyone sharing their mobile screens with their televisions.
Broadcom's platform uses the HDMI dongle form factor that has recently been growing in popularity, and end users will simply plug the dongle into any open HDMI port on their TV, and it becomes an open channel for Miracast streaming.
The dongle has 2x2 MIMO antennas, and is built using Broadcom's BCM43236, and the video encode/decode is handled by the company's 2835 system on a chip. It's entirely self-contained, offers an extremely simple UI, and is really a complete end-to-end solution, as long as the source supports the Wi-Fi Display Miracast protocol. Broadcom is offering this as a turnkey solution to OEMs and service providers such as traditional telecom providers who want to add over-the-top content to their service packages.
"Without exaggeration, we have interest from every mobile player looking to provide this as a video sharing accessory," said Dino Bekis, Senior Director of the Wireless Connectivity Combos Group at Broadcom. "WiDi didn't really materialize because it was PC-only, and it just didn't align well. Miracast is a non-proprietary, standards-based approach. Any platform can take advantage of it."
Naturally, Intel disagreed slightly with Bekis' sentiment. The chipmaker pointed out to us that it actually plans to support Miracast within an upcoming Intel WiDi release that will be pre-installed on new systems, and available for existing users with Intel WiDi on a 2nd or 3rd gen Intel Core processors.
At the end of May, the Wi-Fi Alliance announced it was finalizing its Miracast certification program, and it is expected to be ratified and complete by the end of the third quarter. At that point OEMs can get certified, and Broadcom's turnkey HDMI dongle design is likely to begin going into production.
With Intel's update some time in the future, your WiDi notebook, smartphone, and tablet will all be able to communicate with your TV with a single solution.
Broadcom expects consumer products built on the platform to hit the market next year.
Photo: Sellingpix/Shutterstock