Google unveils Nexus Q, the 'Tiny Android computer'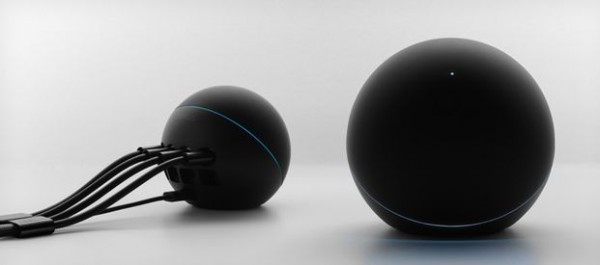 If Boxee shook up the design world by turning the standard set-top box form factor into an odd geometric shape, Google has completely eliminated the "box" from the equation, and unveiled the Nexus Q, a streaming home entertainment hub for connecting your TV to your Android devices and to Google Play for content distribution.
It features:
OMAP 4460 chip (same as the Galaxy Nexus)
Android OS
25W audio amplifier
Optical digital audio output
Dual-band Wi-Fi
Ethernet
NFC, Bluetooth
Micro USB
Google has described it as an Android computer, but it is clearly designed to be a competitor with home audio consumption tools like the Sonos Wi-Fi audio system for iTunes. We're gathering more information on the device as it's announced, so stay tuned!