Apple's App Store flub causes dozens of iOS and Mac apps to crash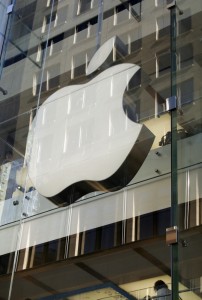 A bug in Apple's App Store updating mechanism caused some recently downloaded apps to crash on startup. The issue affects several popular apps including Instapaper and Angry Birds Space, and made Fourth of July stressful for many developers.
The issue appears to have cropped up after changes in Apple's app distribution. The glitch not only affects iOS apps but also those obtained through the Mac App Store, leading some to believe the issue may reside in Apple's FairPlay DRM mechanism.
"It appears that Apple has recently changed something in their app distribution engine, and ever since that change there are ongoing problems at Apple's end", iPad app Goodreader -- one of the apps affected -- says in a message to users. "These problems result in a number of customers receiving a damaged binary which doesn't start after updating apps on their devices".
Affected iOS apps fade to black and return the user to the homescreen. On the Mac, the message "[App] is damaged and can't be opened. Delete [App] and download it again from the App Store" appears.
Instapaper developer Marco Arment says his company was deluged with complaints within minutes of releasing an update to his app, and he believes the issue affected several apps who have issued updates over the past few days. He complained to Apple's App Review support and the issue was fixed within two hours.
"I haven't yet received a response from App Review, so I don't know whether the fix was because I made noise, or simply because time passed, which may, for instance, expire a cache with the bad data", Arment says. "I've heard reports of this happening with numerous updates released on July 3rd, 4th, and 5th".
Attempts at contacting Apple were unsuccessful, which is typical.
Apple's App Store woes again bring to the forefront a discussion on the way it handles app approvals. Google and other app stores employ a more hands-off approach to administration, so a bug that appears can be fixed immediately. With Apple, you could wait days to get your update approved.
For these affected developers, that's what they're faced with. Even when the problems are fixed, those who downloaded the app while the issue existed are stuck with a buggy app. That is certainly going to frustrate and anger some developers.
Users will never know that it is Apple's fault for why their favorite app isn't working, and the developer gets blamed. Arment himself made these frustrations known in his comments on the incident,
"Apple: This is a serious problem. It's not isolated. Please fix this".
Photo Credit: BMCL/Shutterstock