So much for Apple innovation: There will be 100 LTE phones available before the next iPhone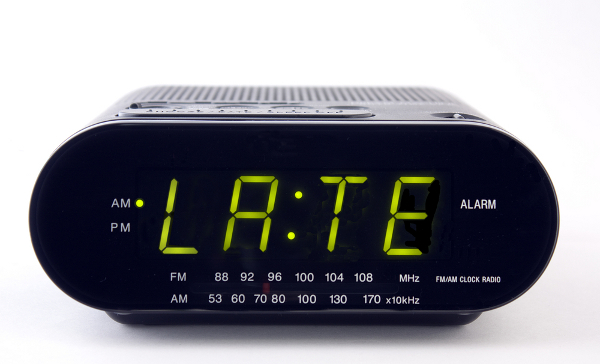 The high speed network technology known as LTE has built up a staggering momentum in the last year, despite Apple's iconic iPhone being late to the party.
There has been a good deal of speculation over whether the next generation of iPhone will include 4G LTE network support. The iPhone originally entered the mobile phone market on a 2G signal when networks were still upgrading and expanding their 3G coverage. The same is happening now with 4G, but it's gotten to the point where LTE has matured and the time seems right for Apple to adopt the technology.
Even before the iPhone 4S was released, BetaNews' Managing Editor Joe Wilcox asked: What if iPhone 5 isn't LTE?
Maybe Joe was jumping the gun a little bit by asking that question last January, but right now, LTE momentum is strong and it's a relevant question again.
Clearly, hardware makers are on board
Back in 2009, the first 3GPP LTE release 9 modem was launched, but even a full year later, we were still wondering where all the LTE devices were. By 2011, there were still only 98 LTE-enabled devices available to consumers worldwide.
This week, the Global mobile Suppliers Association (GSA) revealed the impressive momentum the wireless standard has gained in just one year. As of July 3, there were 417 LTE end user devices in the market from 67 different hardware suppliers.
That's a 325 percent increase in one year alone. What's more staggering is that 83 of these LTE devices were smartphones, and that number has grown by 73 percent since January. With recent device announcements taken into account, there will easily be more than 100 LTE-enabled smartphones by the last quarter of 2012.
Infrastructure spending is high
A report from UK media group Visiongain last April profiled 32 companies in the LTE value chain, and predicted LTE infrastructure spending will exceed $10.8 billion this year alone, and will continue growing for the next decade. Market research firm iSupply predicted a more conservative $8.7 billion for 2012, but predicted a massive spending boost in 2013 which could exceed $24 billion.
iSuppli says the "3.5G" technologies like HSPA, and HSPA+ only had a five year lifespan, and that they will come to an end in 2013, ushering in the LTE-dominant era.
Okay, so what about the consumers?
I may be a walking indicator of this fact: People in the U.S. really care about 4G and LTE.
TeleGeography's GlobalComms Database showed that the United States led global LTE adoption at the beginning of 2012. In the fourth quarter of 2011, the U.S. had over 5.6 million of the total 8.8 million global LTE subscribers, or approximately 64 percent.
This figure represented an 8,000 percent year-over-year growth from the fourth quarter of 2010 (back when there were less than 60 different LTE devices being sold, and it was mostly a PC-based mobile broadband solution.)
Last March, LG Electronics revealed it had reached the milestone of 3 million LTE devices sold through to consumers. This was comprised mainly of the Revolution in North America, and the Optimus LTE in Europe, but the company expanded its focus on LTE to include the Asia Pacific region as well.
When there are more LTE smartphones to choose from, there will be more LTE end users, and this fact remains true with or without a 4G iPhone.
Photo: Jeff Leuders/Shutterstock