What if iPhone 5 isn't LTE?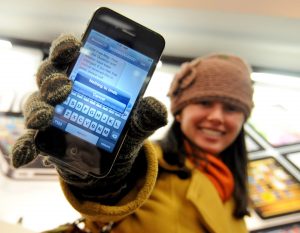 Stated differently: what does Verizon know that you don't?
I've been asking both questions after reviewing Verizon's legal filing supporting Samsung in its patent dispute with Apple. America's largest wireless carrier has asked a California judge to reject Apple's request to grant preliminary injunction against four Samsung 4G devices: Droid Charge, Galaxy S 4G, Infuse 4G and Galaxy Tab 10.1. Verizon's major argument, but not the only one, is that the injunction will hurt adoption of its next-generation 4G LTE network. Samsung's Droid Charge, which would be barred from US sales if the injunction is granted, is one of four LTE handsets that Verizon carries. Surely this close to launch Verizon knows whether or not iPhone 5 will support LTE. If iPhone is so important to Verizon, if iPhone 5 sales are expected to be huge (so say financial analysts) and if iPhone 5 could more than fill the void left by Droid Charge, why take a stance against Apple?
There are other questions to ask: If iPhone 5 doesn't support LTE, will it matter? Will potential buyers even care?
Verizon waited a long time to get iPhone 4. The carrier only started selling Apple's smartphone in February of this year -- three-and-a-half years after AT&T, which had exclusive US distribution. The legal filing supporting Samsung really is a stance taken against Apple. Why should Verizon risk that relationship, particularly if iPhone 5 will support LTE? It's about mitigated risk. By any reasonable analysts' sales estimates, and based on still strong iPhone 4 sales, iPhone 5 should be more important to Verizon than Droid Charge.
Verizon offers four LTE smartphones, all running Android: Droid Bionic by Mototola, LG Revolution, Pantech Breakout and the aforementioned Samsung Droid Charge. That's another wrinkle asking the "why stand against Apple" question. Regardless of intentions, Verizon has taken a stand for Android by filing on Samsung's behalf. For good reasons, that's where the sales are. According to data Nielsen released yesterday, 56 percent of new smartphone acquirers bought a device running Android in August. An injunction would reduce the number by one quarter, leaving a huge hole in the lineup unless there was something to replace it -- like iPhone 5.
From Verizon's legal filing:
The motion to enjoin Samsung's devices comes at a critical moment: when Verizon Wireless is expanding its LTE network to paying customers and right before the holiday shopping season. The proposed preliminary injunction would affect only Samsung devices that make use of wireless carriers' next-generation networks...the proposed injunction would disproportionally affect the very devices that are most critical to adoption and expansion of Verizon Wireless's next-generation network.
Verizon says it has spent $65 billion on the LTE network, which includes $9.6 billion for spectrum purchased in 2008. According to the legal filing, the LTE network launched on Dec. 5, 2010 in 39 markets and will reach 175 markets -- and 185 million people -- by end of this year. Interesting, advertisements on Verizon's website say 26 markets. So how many really is it?
Verizon sold 1.2 million LTE handsets during second quarter, but activated twice as many iPhones -- 2.4 million. If LTE is so important as Verizon contends and if iPhone 5 supports the 4G technology, surely Apple's handset would more than make up for the loss of Droid Charge?
Which again raises question: Why would Verizon stand against Apple? There's another way to interpret Verizon's actions -- that it knows iPhone 5 LTE is locked and loaded. So Verizon risks little by backing one of its other major manufacturers and one that has been a partner a helluva lot longer than Apple.
Ultimately only one thing matters. Do you care? Apple launched the original iPhone without 3G support at a time when it was becoming standard -- and still the smartphone sold well. The question: Just how much does LTE matter to you? Would it keep you from buying iPhone 5? No-LTE support certainly hasn't stopped millions of people from buying iPhone 4. Please respond in comments.