An Amazon Smartphone could be the biggest loss leader of all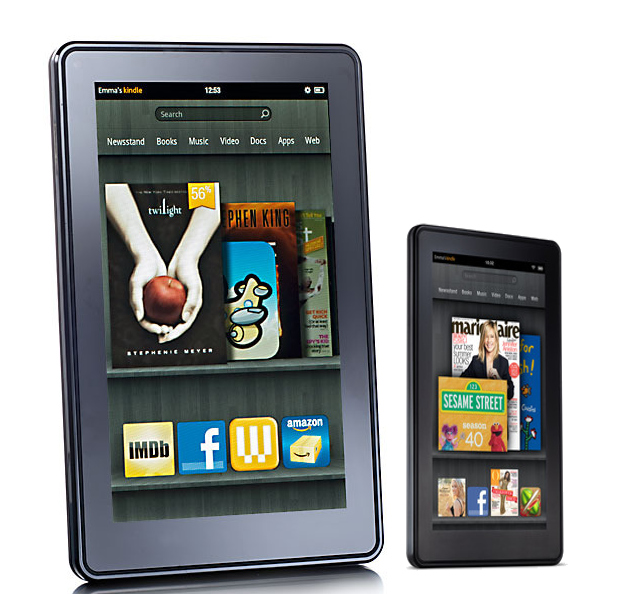 Following up on reports from the fourth quarter of 2011, Bloomberg on Friday cited anonymous sources that said Amazon is working on its own Smartphone in conjunction with noted Chinese device manufacturer Foxconn International Holdings. Additionally, the report pointed out that Amazon is also on the market to buy more wireless patents, highlighted by the fact that the company recently hired a new general manager for patent acquisitions.
Contemporaneously with the Bloomberg report, approximately a dozen new job listings at Amazon popped up today for mobile software engineers that can support "existing Amazon technologies and [build] support for next-generation technologies."
These rumors, like most of the ones we hear every day, seem logical enough to be plausible. As Amazon has gradually built up its digital content offerings, it has also built up its device offerings. It grew from standalone e-readers to multiplatform mobile apps to its own standalone tablet that has the capacity to deliver the sum of its digital content.
A smartphone would mobilize the content that's available on the Kindle Fire, and ostensibly get consumers buying more digital content. This has been Amazon's motive all along and the reason why the Whispernet 3G syncing and shopping service has been free for the last five years, and why the Kindle Fire is priced so cheaply.
The Kindle Fire is priced so cheaply that it is reportedly a genuine loss leader. That is to say, Amazon actually loses money on each Kindle Fire sold, in hopes of recouping that loss on digital content sales.
Of course, Amazon CEO Jeff Bezos said this wasn't the initial goal with the Kindle Fire, and that the company actually wanted both the hardware and the content to be profitable.
"We want the hardware device to be profitable and the content to be profitable. We really don't want to subsidize one with the other," Bezos said in an interview in late 2011.
But subsidy is the name of the game in the mobile phone business, and a low-margin smartphone could actually be enticing for the major service providers that have been hurt by the heavy subsidies of the iPhone. According to SIP software company IVR technologies, the average subsidy cost per handset upgrade was only $70 for feature phones, but was $280 for smart phones. Offering smartphones at such deep discounts is very costly for service providers, and in the case of Verizon Wireless, iPhone subsidies are reportedly 20 percent higher than other smartphones.
Citigroup analyst Kevin Chang said he believed an Amazon Phone would utilize the TI OMAP 4 processor, and Qualcomm's dual mode 6-series baseband processor, and that it could cost between $150 and $170 to build.
If this is an accurate estimate, and Amazon kept its margins low, it could at the very least have a smartphone that the carriers would be excited to offer.