Jumpshot: the Linux security stick you give to your clueless friends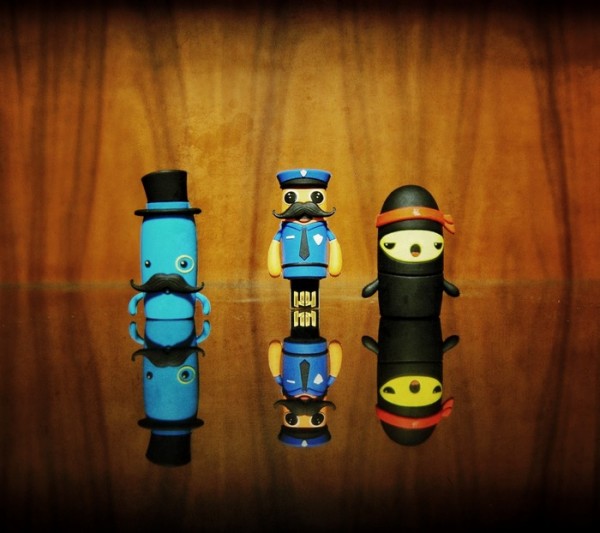 With slick marketing, a great sense of humor, and a practical, useful product idea, Texas startup Jumpshot launched its initial public funding round on Kickstarter this week.
The long and short of Jumpshot is that it's a USB stick that removes bloatware, adware, spyware, and malware in a package that toddlers and grannies alike would be able to use. When Jumpshot is cleaning the system in the background, the user can stay connected and browse the Web in a Linux-based sandbox.
Jumpshot requires that the host machine be connected and it runs as a service. When the USB stick is plugged in, the app downloads the Jumpshot engine code which then forensically interfaces with any Windows instances on the machine while they're "sleeping." For the PC-savvy individual, this type of USB live boot security environment should be old news.
But this is where Jumpshot's marketing brilliance picks up. They've taken a tool similar to one that any competent PC user should be familiar with, and made it pretty, flashy, and simple enough for the tech-disinclined.
In this way, it is a tool for those of us "in the know" to give to people who aren't so they can fix their PC without bugging us.
"A sizable group of our benefactors so far on Kickstarter are tech savvy who are looking for a better way to help their friends without sacrificing technical effectiveness," Jumpshot founder Dave Endler told us. "It seems they're also excited to try it out for themselves as well which is great validation for us. From the comments we've gotten so far, the design and user experience seems to resonate the most with fellow IT admins as well who are tired of the same boring interface and reports from existing tools of today."
The USB sticks are available in 8GB and 32GB sizes, and the pre-loaded Jumpshot application takes up less than 200MB on each. They are expected to ship in November, and the service will initially be free, but the company still hasn't decided on subscription tiers for the service.
"We may keep portions of Jumpshot free for all, but charge for certain new features. Or provide a subscription service and charge for expanded use for IT organizations," the company's Kickstarter page says, "We'll want your feedback before we roll anything out."