Anonymous supports Greenpeace, hacks oil companies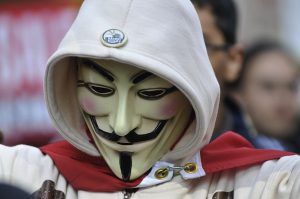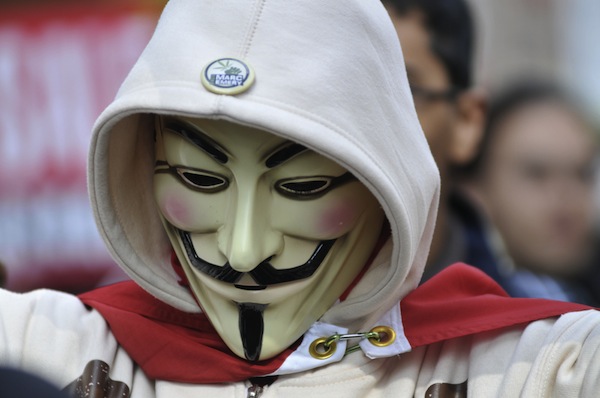 In what the loosely-tied hacker group Anonymous calls #OpSaveTheArctic, over 1,000 email credentials and Hash checks of email passwords from five major international oil giants were released. The companies targeted included Exxon Mobil Corporation, Shell Petrochemical Corp., and BP Global; as well as the Russian based Gazprom Corporation and Rosneft Petroleum Corp.
The data dumped on anonymous text post website Pastebin includes 317 emails and their unsalted MD5 hashed passwords from a hack on Exxon mobil from June. Added July 13th: a further 724 emails and hashed passwords from BP, Gazprom, and Rosneft, and 26 emails with clear-text passwords from Shell Petroleum. Also listed: all of the internal mail system information, detailing routers, operating system type, database details and server hardware vendor. Further detailing of the type of data gained is available at the DC/Nova/Maryland network security blog site NovaInfoSeco.com.
Posted in the data among leaked pastebin posts is the pointed detailed explanation #opSave. TheArctic pointman, @le4ky explains the reasons for the security breach:
The energy companies that caused the Arctic to melt in the first place are looking to profit from the disappearing ice. They want to open up a new oil frontier to get at a potential 90 billion barrels of oil. That's a lot of money to them, but it's only three years' worth of oil to the world.

Previously classified government documents say dealing with oil spills in the freezing waters is "almost impossible" and inevitable mistakes would shatter the fragile Arctic environment. We've seen the extreme damage caused by the Exxon Valdez and Deepwater Horizon disasters -- we cannot let this happen in the Arctic. To drill in the Arctic, oil companies have to drag icebergs out the way of their rigs and use giant hoses to melt floating ice with warm water. If we let them do this, a catastrophic oil spill is just a matter of time.
In further postings about the leaked data from Exxon Mobil in June, @le4ky confirmed that some of the data had been used by third parties for email phishing attacks. But more humorously the lot of the compromised email listing had been used to sign a petition running on the Greenpeace website SaveTheArctic.org.
In regards to who was responsible, @le4ky clarifies that the operation was carried out by Anonymous only, and was in no way affiliated with Greenpeace in any shape or form. Stating that they [Anonymous] were "just supporting their [Greenpeace] cause".
Photo Credit: arindambanerjee/Shutterstock