Pay-per-click ads are taking over Google search results [infographic]

If you use Google search (and who doesn't), you may have noticed that sponsored results (pay-per-click, or PPC, ads) have been taking over more and more of the search engine results page.
Here at WordStream, we've noticed that too! So we decided to do some research into what impact all of these new, bigger, more prominent and engaging ad formats are having on the average Google searcher. The results are astonishing: Clicks on paid search listings beat out organic clicks by nearly a 2:1 margin for keywords with high commercial intent in the US.
Now, to be clear here, organic searches still get more clicks overall than paid search -- but not all keyword searches are created equal. Keyword searches with high commercial intent -- meaning, keywords where a searcher is looking to buy a product or service (for example: "buy stainless steel dishwasher") -- are worth far more to businesses than your basic informational keyword searches (for example: "who is Thomas Edison"). Our research found that for these valuable, high commercial intent keyword searches, paid search advertising listings gave the "free" organic search listings a resounding beat-down. We've illustrated the results in the infographic below.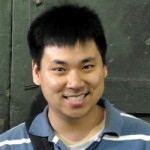 Larry Kim is the founder/CTO of WordStream.