Amazon Cloud Player matches iTunes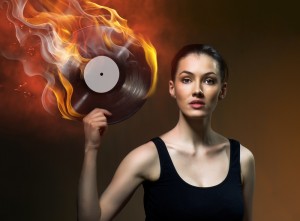 Amazon on Tuesday announced major updates to its Cloud Player music service that will equal and in some ways surpass Apple's iTunes Match service. Like iTunes Match, the new Amazon Cloud player service offers entire personal library cloud hosting and scan and match your entire collection of music, upgrading tunes to at least 256kbps MP3 format. All songs already in the Amazon Cloud Player will also be upgraded to 256kbps version as well.
Unlike Apple iTunes Match, Amazon Cloud Player surpasses being available on more devices. Supported platforms include Kindle fire, and Android phones or tablets with the Amazon Cloud Player. iPhone and iPad will also be supported with the help of a native Amazon Cloud player app too. There will also be support for the Roku Stream player and the popular Sonos wireless home music systems, as well as the option for playback from any modern web browser. All songs from your iTunes library are supported for backup and matching, including song purchased via iTunes.
Amazon Cloud Player is available in both free and paid account versions. Free tier service includes enough space for 250 imported tracks; songs purchased via the AmazonMP3 store do not count toward that limit. Amazon also has a $24.99/year premium service that can store 250,000 imported songs. Besides music storage Amazon also offers cloud file storage that will have a range of tiers as well.
The free tier offers 5GB storage. Users can choose from paid plans: $10 per year for 20GB, $25 per year for 50GB, $50 dollars a year for 100GB, $100 dollars a year for 200GB, $250 a year for 500 GB and 1,000GB for $500 per year.
Photo Credit: Yuganov Konstantin/Shutterstock