Oracle releases VirtualBox 4.1.20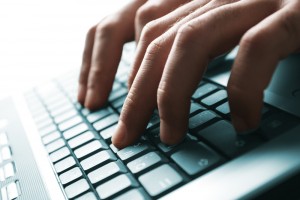 Oracle has updated both its open-source virtualisation tool, VirtualBox 4.1.20, and the accompanying VirtualBox Extension Pack, which is free for personal use only.
Version 4.1.20, which runs on Windows, Mac and Linux, is a maintenance release, with various bug fixes and minor changes the order of the day. This version should not been confused with the upcoming VirtualBox 4.2, a major release that recently enteredRelease Candidate stage.
The most notable changes in VirtualBox 4.1.20: the clipboard is now disabled by default for new virtual machines; the Max OS X version has been tweaked to work better on Mountain Lion; Linux guests running Fedora 17 should also see a bug fixed that caused problems with mouse integration, while the Linux installer should now also work correctly with Gentoo Linux.
Other fixes are minor in nature, fixing problems that occur in rare conditions, although those who experienced a crash restoring snapshots when powering off a virtual machine should find this bug has been squashed too.
As is customary, VirtualBox Extension Pack 4.1.20 has been released simultaneously. No release notes are available for this proprietary software that adds support for USB 2.0 devices, VirtualBox Remote Desktop Protocol and PXE booting for Intel network cards.
Version 4.1.20 should not be confused with the recently released Release Candidate of VirtualBox 4.2. Version 4.2 promises to be a major release with several notable improvements, including better Windows 8 and Mountain Lion support, user-interface enhancements such as virtual machine groups and an expert mode for wizards, plus support for up to 36 network cards and the ability to throttle network bandwidth for virtual machines.
For more details on version 4.2, plus links to the Release Candidate, click here.
VirtualBox 4.1.20 is an open-source download for Windows, Mac and Linux. VirtualBox Extension Pack 4.1.20 is free for personal use only.
Photo Credit: Liv friis-larsen/Shutterstock