5 features I wish were in Windows 8 but are not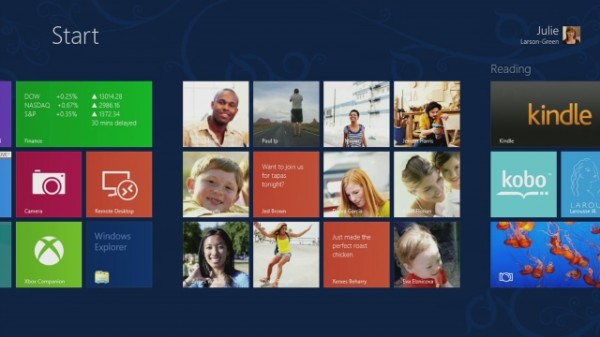 When you first heard about Windows 8, what were your expectations of the operating system?  I always have a set of features in mind that I hope will make their way into Microsoft's next operating system, some dating back as far as Windows 95.
Windows 8 is special to a certain degree as it is the first Windows operating system that brings touch to the center of focus. The reason for that is the lucrative tablet market currently dominated by iPad and to a lesser degree Android. Windows 8 will be Microsoft's entry into the market, not only as a maker of operating systems, but also tablets like the Microsoft Surface. Some say that Microsoft sacrifices the experience of desktop users for that, and while I would not go as far, it is noteworthy that the company promotes more touch and tablet related features of the operating system than features improved or added to the desktop part of it.
In fact, if you ask users about changes to the desktop, it is likely that the missing Start menu is top of the list, followed by Explorer's new ribbon interface (minimized by default), and maybe the new file copying dialog. There is also the new SmartScreen Filter, the option to mount ISO images, the modified Task Manager or better support for multi-monitor systems.
Windows Features
The following list of features is what I would have liked to see Microsoft integrate into the Windows 8 operating system.
1. Unified interface. Windows 8 has no unified interface. You have the Start page and then the traditional desktop environment. While you can easily switch between the two with the Windows key or the Charms bar, it feels as if you are working with two different interfaces. And that feeling is not going away, even though workflows have changed that much, or at all. You can still hit the Windows-key to start a search, only that you are now redirected to the Start page in Windows 8 where you can start typing right away.
I would have preferred a unified interface, one in which you do not have to switch to access part of the operating system's functionality. Concepts as to how this could have looked like have been posted on sites like The Verge or Neowin.
2. Windows Explorer with two file panes. Third-party file managers like Total Commander have supported multiple file panes for years. When you want to move or copy files in Windows Explorer, you often have to place two Explorer windows side by side to do so. While you could use one and navigate between folders for every operation, it is not really a practicable thing to do.
With two file panes next to each other file operations such as moving or copying would take less time and window handling to complete. Other operations, like comparing two folders with each other, or synchronizing folders, would also become possible.
3.  Application sandboxing. I have been using the excellent Sandboxie for a number of years now to run applications in a sandbox on the system. This basically protects the rest of the system from what is happening inside. If you run a web browser in a sandbox, you will notice for instance that cookies, temporary Internet files and other browsing related data is not leaked to the underlying operating system. When you kill the sandbox, all of the data gets dropped as well. Malware, too, can't break out of the sandbox, so your system is safe even if you accidentally click on a mail attachment or execute a program that you have downloaded from a P2P network.
 4. Integration of EMET. Microsoft's Exploit Mitigation Tool (EMET) has been designed to add extra protection against vulnerability exploits for applications you specify. EMET tries to block the exploits from being executed successfully on a system, even if the exploited vulnerability has not been patched on it. While it won't protect you from all attacks, it certainly can block popular exploits from being executed successfully on the system.
The program is currently offered standalone, which you need to install and configure on your own. The release contains XML files that you can import to protect popular Microsoft programs such as Office apps or Internet Explorer.
It is possible that this app will eventually be integrated into the Windows operating system.
5. Hardware notifications. You need to check the Event Log or use third-party software for most hardware related events. I'd like to see hardware notifications added to the operating system's Action Center or a new tool that notifies users when hard drives are about to fail, when temperature levels reach critical values, or when voltage levels are not within limits.
Monitoring S.M.A.R.T values and temperatures, and using the information for notifications when they reach critical values, could prevent data loss or hardware failures from happening.
Now You
Are there features that you'd like to see integrated into the Windows operating system? Please list them in the comment section below.