Smartphones shipments soar in China, Android benefits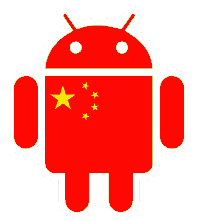 CEO Tim Cook describes China as Apple's second-most important region. For good reason. IDC predicts that smartphone shipments to the People's Republic of China will pass the United States this year. There's the question, which benefits more: Android or iPhone/iOS?
"The PRC smartphone market will continue to be lifted by the sub-US$200 Android segment", Wong Teck-Zhung, IDC senior market analyst, says. "Near-term prices in the low-end segment will come down to US$100 and below as competition for market share intensifies among smartphone vendors. Carrier-subsidized and customized handsets from domestic vendors will further support the migration to smartphones and boost shipments. Looking ahead to the later years in the forecast, the move to 4G networks will be another growth catalyst".
Android manufacturers already benefit. Buoyed by China, and also the United States, ZTE shipments grew 300 percent during second quarter and Samsung's 172.8 percent, according to IDC.
For the year, IDC forecasts dramatic changes. In 2011, US share was 21.3 percent compared to 18.3 percent for China. This year, China is expected to reach 26.5 percent, while the United States falls to 17.8 percent.
"That China will overtake the United States in smartphone shipments does not mean that the US smartphone market is grinding to a halt", Ramon Llamas, IDC senior research analyst, says. "Now that smartphones represent the majority of mobile phone shipments, growth is expected to continue, but at a slower pace. There is still a market for first-time users as well as thriving upgrade opportunities".
As the United States cools and China heats up, Apple faces increasing competition from lower-cost Androids reaching people with lower incomes. "Regionally, we expect smartphone demand to flow down to lower-tier cities", James Yan, IDC senior market analyst, says. "After going through a period of sustained high growth, top-tier cities are likely to see decelerating smartphone growth rates. In contrast, secondary cities are expected to experience accelerated smartphone growth, with strong demand for low-cost models as well as high-end models, which are desired as status symbols".
Android manufacturers increasingly offer larger selection of smartphones with broader features, such as dual-SIM capabilities, not available from Apple. As smartphone demand rises, regional white box manufacturers and larger brands like ZTE, or even Samsung, are best positioned to benefit.