Kobo, Canada's answer to Kindle, debuts latest Android tablet ahead of Amazon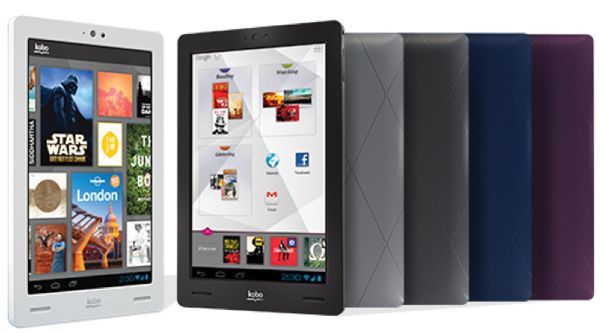 Just hours ahead of Amazon's debut of a new Kindle tablet on Thursday, Kobo, the e-book company that can be thought of as "Canada's Kindle" debuted a new color Android tablet called the Kobo Arc.
Kobo Arc is the company's second Android tablet, following up on the Kobo Vox which debuted around this time last year.
The 7" Arc is powered by a 1.5 GHz dual-core TI OMAP 4480 processor and has 1GB of RAM and has a 1.3 megapixel forward-facing chat camera, and comes in either 8GB or 16GB storage configurations. Unlike Amazon's Kindle, the Android 4.0 (Ice Cream Sandwich) powered Kobo Arc has access to the Google Play content ecosystem.
The major difference between Kobo and Kindle is in ebook format support. Kindle supports Amazon's proprietary AZW and AZ8 ebooks, as well as TXT, PDF, unprotected MOBI, and various image and audio files.
Kobo, meanwhile, is an ePUB reader, including support for fixed layout and enhanced ePUB documents; and because it supports Google Play, it has access to over 600,000 apps. By contrast, the Kindle Fire, with access only to Amazon's Android App Store, has far fewer apps at its disposal. Last March, Amazon said it had reached 31,000 apps in its app store. Today, we are likely to hear an update on that figure to provide a better comparison.
Kobo Arc is available for pre-order today and costs $199.99 USD for the 8G model and $249.99 USD for the 16G model.