Pogoplug debuts first consumer cloud service to utilize Amazon Glacier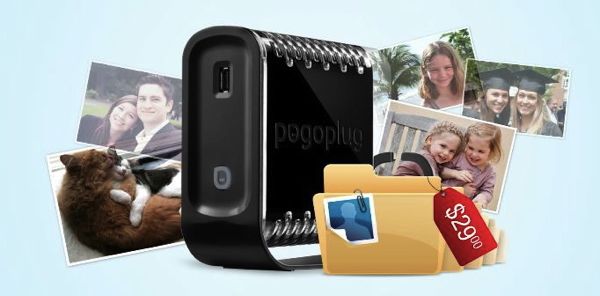 Consumer and enterprise cloud storage company Pogoplug on Thursday announced it has integrated Amazon Glacier long-term archival storage into the Pogoplug service. In its usual fashion, Pogoplug mirrors content from your local drives in the cloud and makes them accessible through a Web interface and mobile apps. Now, with Glacier integration, PogoPlug can also back content up to cold storage at the same time.
This announcement comes just two weeks after Amazon Web Services announced Glacier, making Pogoplug the first consumer cloud service to integrate with Amazon's new offering.
"We already consider ourselves active, hot storage. What we'd been missing, ironically, was the cold storage," Pogoplug President and CEO Dan Putterman told BetaNews. "As long as your disk drive is up and running, we've got an incredibly fast active system. But in the unlikely event that something happens to your drive, how do you get it back? The pricing of wholesale hot storage is too high to offer to users at the price they like, so this system, in a way, is making Amazon Glacier from cold storage into hot storage."
With costs as low as one cent per gigabyte, Amazon seeks to provide businesses with a cheap alternative to on-premise tape backup solutions. Those low costs are available based upon volume, so Pogoplug is passing the savings along to its customers.
The new Family services, available right now, start at $29/year for unlimited private cloud storage at home, paired with 100GB of off-site cloud storage. The next Family tier, coming in at $99/year, offers 1TB of cloud storage. All Family plans also include a free Pogoplug storage gateway device.
Pogoplug's small business "Team" plans include a fully customizable user interface, and come with different team sizes and storage offerings. Team plans start at $199/year for five users and 1TB of storage, then go up to $399 per year for ten users and 2TB of off-site cloud storage. Pogoplug's largest Team offering costs $999 per year, offers 5 TB, and supports 25 users.