Verizon and Sprint iPhone 5 still doesn't have simultaneous voice and data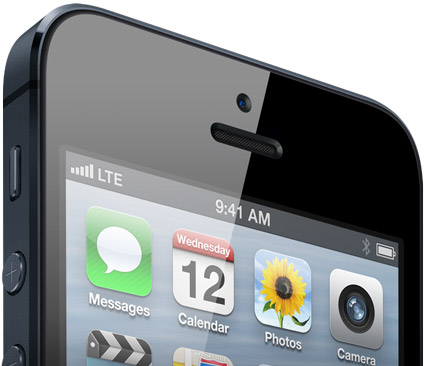 Bad news for anyone who finds themselves needing to look up something on Wikipedia when talking on the phone to their mom, the CDMA/LTE version of Apple's iPhone 5 will not support simultaneous voice and data (SVD). The pure GSM versions of the iPhone 5 will, however allow this feature, so the new buyer must beware.
For this feature to exist on Verizon and Sprint's networks, Apple would have had to install another wireless radio antenna in the iPhone 5. Of course, Apple only began offering CDMA iPhones last year, and those versions did not support simultaneous voice and data, either, so upgrading customers should already be well familiar with this missing feature.
Since debuting the iPhone 4 last year, Verizon has steadily sold more than two million iPhones per quarter, but it has never outsold AT&T.
Sprint began selling the iPhone last October, and sold one and a half million iPhones in the second quarter. While it wasn't leading in sales, Sprint was the only top-tier service provider who offered unlimited data packages. Yesterday, the company announced the iPhone 5 will be available on September 21 and that unlimited plans are still available.