Hiku replaces pen and paper without getting caught in the 'screen trap'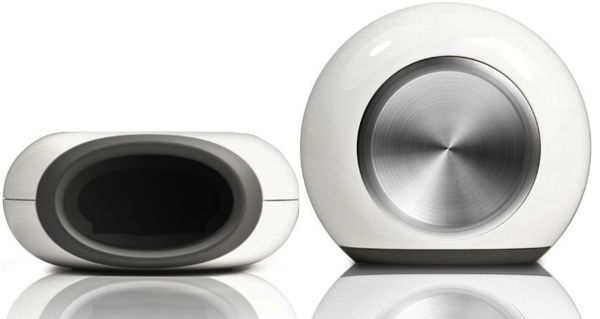 Halfway through its short appearance on Kickstarter, the little white device known as Hiku is just under halfway to its goal of $80,000. Led by former Palm product manager Rob Katcher, this deceptively simple device carves out a niche of its own by making an everyday task easier than even a smartphone could.
The world of consumer technology is dominated by Swiss Army Knives; moderately powerful computers that handle dozens of different tasks ranging from communications to productivity to the creative arts. But, as the age-old colonial American saying goes, the jack of all trades is the master of none.
Sometimes it requires a specialized tool to really get a job done.
E-readers are a great example of this. Though users can very easily utilize their PCs, tablets, and smartphones to read e-books, the dedicated e-reader provides an experience customized for the person who wants to read and only read.
For the task of note-taking, there is no shortage of software to help us quickly take a note on our mobile devices. But because these multi-purpose devices are all dominated by a screen, the way we take notes is distinctly visual. At some point, we are going to have to look at the screen of our smartphone or tablet even if we are using speech-to-text dictation apps like Siri, Google Now, Dragon Dictation, or Evernote.
This is where Hiku reveals its brilliance. It is a Wi-Fi device that has been designed to replace the old fashioned pen-and-paper shopping list, and more currently, the screen-based taking of notes.
"Can you scan things with your mobile phone now? Can you record your voice now with your mobile phone? Sure you can!" Katcher told BetaNews. "But I can tell you there are so many people across the country that would never, ever do that when they're trying to get dinner ready for their family and they just ran out of something. My wife would look at me like I was crazy if I told her to pull our her mobile phone, pull up an app, hit 'add' and type out something. That's just something she's not going to do. With Hiku, it's dead simple, and it's very single-purpose."
Hiku lives in your kitchen. Specifically, it lives on the surface of your refrigerator with a magnet. The simple Wi-Fi device is used to create shopping lists. The only way to input information into the device is by either scanning a product barcode, or by speaking into it for a dictated note. There is just one stainless steel button, and no screen.
The list Hiku creates in the cloud is then pushed to whatever device you want, be it your smartphone, your tablet, your PC, your printer, whatever. By giving consumers a simple, straightforward way to collect their own data, they are actually more likely to use a linked app like Astrid Tasks, Evernote or Remember the Milk.
"Going back to the first few industrial designs for the device, there was one that we were really intrigued by," Katcher said. "It was this triangle shape…but it was a little more futuristic, a little more technology-forward, and that wasn't the vibe we were going for. We wanted friendly and iconic, so people could look at it and recognize it as Hiku. We wanted it to be something that even children could take it in their hands and use it."
If the Hiku Kickstarter goal is met, a whole host of other features will be unveiled. The device, for example, will ship with comparison shopping functionality, which will tell users the cheapest or closest places to get what they added to their list. Other features of the device will be revealed at a later date, specifically the Wi-Fi pairing process, and the ways to set up a multi-device household (one Hiku on the fridge, one in the bathroom, one in the garage, etc.) There will also be an API launch as the device launch approaches, to let developers tap into the barcode scans and voice data that Hiku collects, and build apps that capitalize on it.
The Hiku device has a suggested cost of $99, and Kickstarter funders can grab one at that price, or can get two for $189. In terms of Wi-Fi appliances, it really can't get much more simple than Hiku, and its purpose is crystal clear.