Smart ways of using DNS data [Q&A]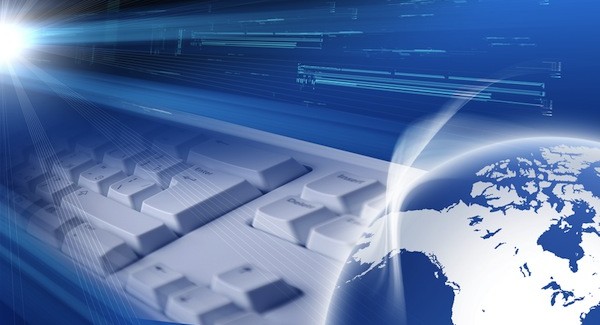 Nominum is the world's leading provider of integrated subscriber, network and security solutions for network operators and its software currently processes over one trillion Domain Name System (DNS) queries per day from hundreds of network operators worldwide; a number that far exceeds the combined 6.5 billion searches, likes and tweets served by Google, Facebook and Twitter each day.
Its new N2 Platform and Nominum IDEAL ecosystem gathers and anonymizes this data, allowing application providers' seamless access to it. I spoke to Nominum's CEO, Gary Messiana, to find out more about how it works and what it means for network operators and consumers.
BN: How does the Nominum N2 Platform and IDEAL ecosystem work?
GM: The N2 platform gives network operators and third party application providers access to the anonymized DNS data we collect. N2 makes application development faster, more feature-rich with far lower total cost of ownership, and generally creates more value because the applications are seamlessly integrated into existing infrastructure. In addition, the N2 platform simplifies the integration of applications with existing network operator systems and coordinates policies between network elements for shorter delivery time to market.
Powered by the N2 platform, the Nominum IDEAL ecosystem of application providers (Nominum, network operators' in-house application teams and third party application providers) enables the development and integration of software applications that run on top of the N2 Platform. As a result, network operators can leverage their DNS infrastructure to deploy more highly functional apps more quickly and cost effectively to differentiate their services.
BN: You've released six new applications built on the N2 platform. What do they do and who are they aimed at?
GM: Correct. Those six new applications are as follows:
Nominum Subscriber Safety: Protects subscribers from malicious websites on both fixed and mobile devices.
Nominum Network Security: Dramatically reduces outbound spam protecting valuable network assets and subscribers.
Nominum Personal Internet: Makes it simple for subscribers to implement parental control and personalize their home Internet.
Nominum Network View: Provides real-time access to high-level network intelligence with drill downs to detailed data.
Nominum Configuration Manager: GUI interface streamlines DNS operations and reduces management costs.
Nominum Content Filtering: Gives network operators and their subscribers the option to keep illegal and offensive content out of their homes and mobile devices.
Beyond network performance and security enhancements, these applications improve the customer experience, and in turn, minimize the customer churn the industry is experiencing today.
BN: Could you give us some examples of real-world usage of the various applications?
GM: A good, timely example is how Virgin Media used our technology to support its London Underground WiFi rollout ahead of the London 2012 Olympic Games.
Virgin used the Nominum Content Filtering application to prevent access to adult content on the public WiFi service. Ahead of the rollout, Nominum ran a pilot program utilizing pre-existing Nominum software and hardware components in the Virgin Media network within two days of Virgin's request and launched a full-production system within two weeks. The speed with which the deployment proceeded was unprecedented, and the power of integration with Virgin Media's pre-existing architecture was evident from the start.
Our integrated DNS engines and N2 Platform with layered applications enables our customers to provide a comprehensive suite of subscriber services efficiently and quickly.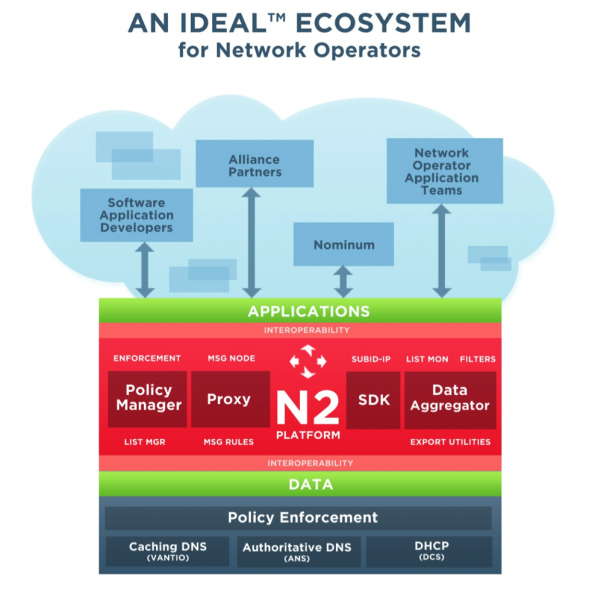 BN: Application vendors participating in the IDEAL ecosystem include Guavus, Nixu and DomiNIC. How are they likely to be using the IDEAL ecosystem?
GM: As part of the IDEAL ecosystem, partners like Guavus, Nixu and DomiNIC participate in the ecosystem by acting as third party solution options for Nominum customers, their technology offerings can be purchased and easily integrated on top of Nominum DNS engines and generally perform better with a lower total cost of ownership.
What's perhaps more compelling about the IDEAL ecosystem, however, is the larger scale picture that Nominum is opening this up to the entire industry. We're enabling any interested party to develop apps on top of the N2 Platform and to streamline efforts amongst vendors' internal teams. We see this as a true mover-and-shaker initiative and we hope others do, as well. It truly is an open approach that delivers leverage, flexibility and greater ability for our customers to create, and cost effectively support, differentiated subscriber services.
BN: How can the ecosystem be used to help CDN operators optimize the
efficiency of their networks?
GM: I'm going to refer to another user example here to explain this one. Cablevision Argentina has been able to capitalize on the IDEAL ecosystem to improve its subscriber experience while also growing its revenue streams and eliminating the high cost of long-term ownership. They used insights from the N2 Platform to optimize the efficiency of their Content Delivery Networks (CDN) resulting in an over 50-percent improvement in savings from the services, while at the same time improving response times for users.
Essentially, CDN operators can extract data on usage patterns from the N2 Platform to identify where spectrum may be used inefficiently due to malicious attacks or where a user may benefit from a different type of data offering in line with how they use network operators services. The N2 Platform assists network operators with getting the most value out of their network infrastructures.
BN: Should web users be worried about the URLs they visit being stored and
used in this way?
GM: No. The N2 Platform anonymizes the data so that it's not traceable to a particular user. Subscribers will benefit greatly from service offerings that are highly relevant to them without the risk of compromised privacy.
BN: It's such an obvious use of DNS data, why hasn't something like this been done before?
GM: It does seem like an obvious use of DNS data, but the issue Operators have faced in the past is that the data has been prohibitively expensive to mine, especially in a format useable by carrier business teams. Also, until N2 applications have generally been hard-coded which tends to be expensive and brittle to maintain. The data has been there all along, but until now, has just not been cost effectively accessible. It took 12 years of direct experience and R&D with the world's largest network operators combined with some of the smartest minds on the planet, including Dr. Paul Mockapetris, the inventor of DNS, to achieve this through the N2 Platform. N2 makes getting at the data simpler and makes it more useable and cost effective to build applications that utilize it.
BN: Where do you see the ability to use DNS data in this way going in the future?
GM: N2 and IDEAL completely change the competitive landscape for operators and the experience they can offer their business, consumer and government subscribers. With Operators having access, in a responsible way, to such an enormous amount of data that reveals the deepest-ever insights on traffic patterns, habits and behavior, we'll see more differentiated applications and subscriber offerings, smarter and faster application development, and more subscriber loyalty as a result. Operators will be able to improve and secure their networks, tap new revenue streams, and roll out more sophisticated offerings to satisfy and retain customers. That being said, this launch isn't only a big deal for network operators and their customers; it marks a meaningful transition in how we deliver our solutions in the market and is a significant moment in Nominum's history.
Photo Credit: Sergej Khakimullin/Shutterstock