'Chief Digital Officer' is the next hot executive title, says Gartner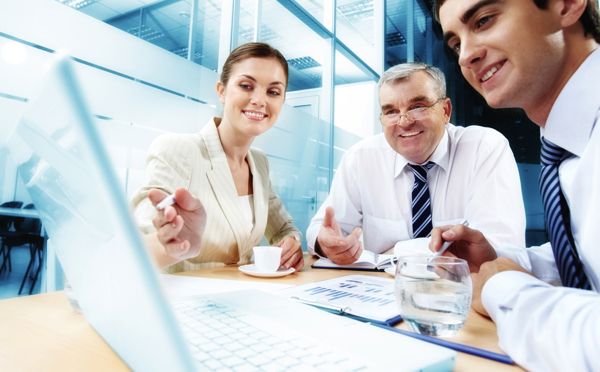 For the last couple of years, there has been an increase in corporate executives being assigned to a post known as Chief Digital Officer. At the Gartner Symposium/iTxpo 2012 on Monday, market research company Gartner predicted that by 2015, as much as 25 percent of all organizations will have a Chief Digital Officer in their executive staff.
The first decade of the 2000's saw a dramatic rise in two technology-centric executive offices: the Chief Information Officer (CIO) and the Chief Technology Officer (CTO). Depending upon the environment in which they work, these executives do different things. Generally speaking, however, a CIO is the head honcho of information systems and IT, and a CTO is an individual chosen to bring broader technological vision, direction and management to a company or government, sometimes outside of the realm of what could be considered IT.
The CDO is an executive who is essentially in charge of tech evolution. Consulting firm Russell Reynolds Associates describes the CDO as an individual who helps a company drive growth by converting traditional "analog" businesses to digital ones, and by overseeing operations in the rapidly-changing digital sectors like mobile applications, social media and related applications, virtual goods, as well as "wild" web-based information management and marketing.
"The Chief Digital Officer will prove to be the most exciting strategic role in the decade ahead, and IT leaders have the opportunity to be the leaders who will define it," David Willis, vice president and analyst at Gartner said in a statement on Monday. "The Chief Digital Officer plays in the place where the enterprise meets the customer, where the revenue is generated and the mission accomplished. They're in charge of the digital business strategy. That's a long way from running back office IT, and it's full of opportunity."
Willis says the position of CDO is not defined by infrastructure or hardware like the CIO and CTO roles, but instead it is defined by shifts and productivity and innovation.
Powerful technology is cheap and ubiquitous, and a problem can't be solved by hurling the best and newest hardware at it, or by jumping on the latest IT buzzword-tech instead of providing actual innovation. There has to be someone in a company who can figure out the most clever ways to utilize this cheap and ubiquitous technology, and that's who the CDO will be.
Photo: Dmitriy Shironosov/Shutterstock