Raspberry Pi SoC drivers open sourced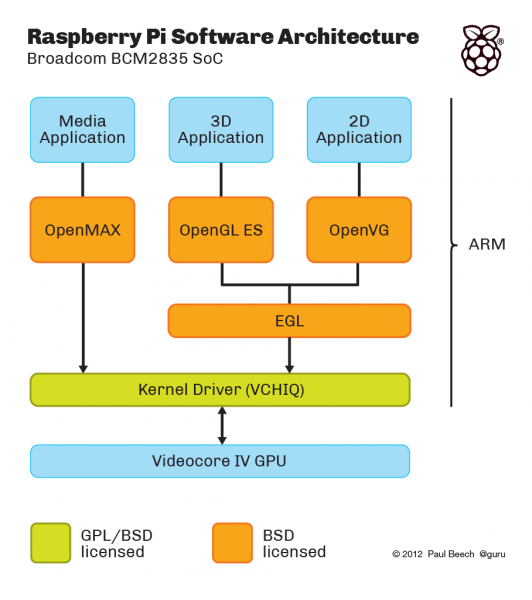 It's something that programmers of the popular credit card-sized ARM GNU/Linux box have been asking after for a while now, and finally that wish has come true. Broadcom has agreed to make its mobile GPU drivers open source, releasing them under a 3-Clause BSD license.
What that means for developers, is it will now be much easier to implement Wayland EGL client and server support, and allow anyone attempting to port a different OS to Raspberry Pi to take full advantage of the graphics core.
Announcing the news in a blog post, Alex Bradbury, the Raspberry Pi Foundation's lead Linux developer says: "The source is available from our new userland repository on GitHub. If you're not familiar with the status of open source drivers on ARM SoCs this announcement may not seem like such a big deal, but it does actually mean that the BCM2835 used in the Raspberry Pi is the first ARM-based multimedia SoC with fully-functional, vendor-provided (as opposed to partial, reverse engineered) fully open-source drivers, and that Broadcom is the first vendor to open their mobile GPU drivers up in this way".
The Raspberry Pi's GPU firmware is still only available in binary form.