Still concerned about the future of PC gaming? Havok pledges full support to Windows 8, RT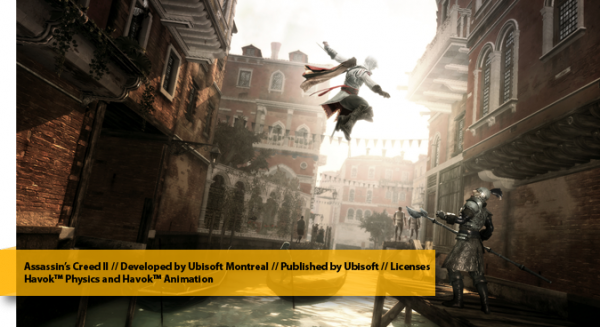 Today, Intel subsidiary Havok, an early Windows Phone supporter, announced its complete technology suite will be available to Windows 8, Windows RT and Windows Phone 8 game developers later in the year. Havok's middleware powers a tremendous number of the most popular video games.
Last June, Valve CEO Gabe Newell famously said Windows 8 would be "a catastrophe" for the PC industry, with specifically catastrophic results for the PC gaming industry. Blizzard's Executive Vice President of Game Design Rob Pardo added to Newell's comment, saying Windows 8 was "not awesome for Blizzard, either." Shortly thereafter, Minecraft creator Markus "Notch" Persson expressed worry that a "locked down" Windows 8 would be "very very bad for Indie games and competition in general."
The concerns these developers had were over the tighter control Windows 8 would give Microsoft over application distribution and royalty collection. They didn't necessarily mean game development itself would be any less forgiving than it was in the past. Some of the most popular tools in the game developer's toolkit were announced for Windows 8 in the months since Newell's incendiary comment: In August, both the Unity Engine, and Unreal Engine 3 were announced for Windows 8.
"With the full support for native code, Windows Phone 8 developers can take full advantage of features like native Direct3D 11 support for fast graphics, high-performance code for enhanced game play experience and access to state of the art gaming middleware," said Kevin Gallo, Director of Product Management, Windows Phone, Microsoft Corp in a statement on Tuesday. "We are very pleased to be working with Havok to bring new levels of cinematic and immersive games to Windows Phone 8."
Havok will be hosting a session about Windows Phone 8 Native C/C++ game development at Build 2012 on Thursday. The event will be streamed live beginning at 4:15pm on http://www.buildwindows.com/.