Google Search and Maps now include missing children AMBER alerts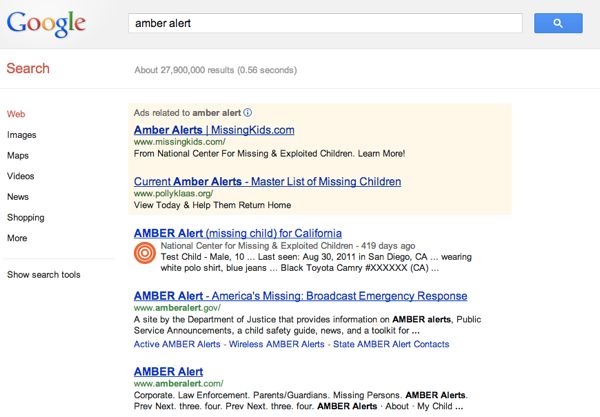 AMBER alerts are the emergency bulletins that announce when a child has been abducted, they sometimes interrupt radio and television broadcasts or flash across variable message signs (aka matrix signs) on the highway. Today, Google announced it has teamed up with the National Center for Missing and Exploited Children to bring location-based AMBER alerts to Google Search and Maps, both mobile and desktop.
These AMBER Alerts provide information about the abducted child, and any other details about the case and the alleged abductor, including name, identifying traits, and make and model of car. The feature was actually suggested to Google by a user in the Google search forum in early 2011, but it is unclear if the user's suggestion was the origin of this development.
The service is initially only available in the United States, but Google Public Alerts software engineer Phil Coakley says the team is working with Missing Children Europe and the Canadian Center for Child Protection to bring it to more countries.