Toolbar Cleaner reclaims your browser from unwanted add-ons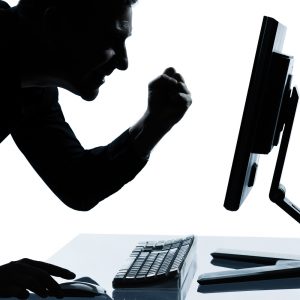 From full commercial applications to simple freeware tools, it's surprising just how many setup programs will now try to install unwanted browser addons on your PC. And too many of these can slow your system down, make it less stable, maybe even compromise your privacy.
The deceptive techniques used by some software means these "extras" can be difficult to avoid, too. But fortunately help is at hand in the shape of the free Toolbar Cleaner, which can assist you in reviewing and taking control of your IE, Firefox and Chrome addons.
There is a certain irony to overcome first, though, because can you guess what the Toolbar Cleaner wants to do during installation? Yes: install a system addon and change your browser home page… The program doesn't try to conceal this, though, so if you pay attention on the final page, and clear the relevant checkboxes before clicking "Finish", all will be well.
After that, launching Toolbar Cleaner reveals a simple dialog box which lists your IE toolbars and BHOs, as well as your extensions and plugins for Firefox and Chrome.
Right-clicking a particular entry and selecting "Properties" will tell you more about it. So, for instance, we discovered that the "Office Document Cache Handler" BHO on our system related to a URLREDIR.DLL file in our Office 2010 installation.
And if you decide you don't need one or more extensions, then getting rid of them is as simple as selecting a checkbox next to each one, and clicking the "Remove" button.
There is a significant limitation here, in that Toolbar Cleaner is only removing the reference to the extension in your browser, not uninstalling the extension files themselves. So if you remove an IE toolbar, for instance, then it won't be visible when you next restart the browser, but the core DLLs (or whatever) will still be on your system.
And in fact the program acknowledges this by offering to launch Control Panel, so you can manually uninstall the associated application yourself. Which is a smart move, but also makes clear that you could just as easily remove most unwanted browser addons without needing to install Toolbar Cleaner at all.
Still, Toolbar Cleaner is a likeable tool, very compact (it uses under 1MB of hard drive space), and could be useful just as a quick way to review all your browser addons, even if you don't ever bother with the removal functionality. And if you can forgive the authors bundling an unwanted addon with the program, we'd recommend you give it a try.
Photo Credit:  ostill/Shutterstock