You can get a free month of unlimited Skype, but act NOW!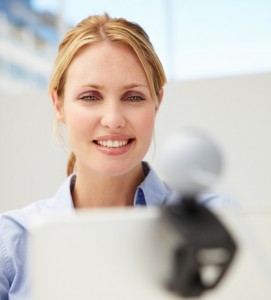 This may have been planned or it may be just a hasty way to put yesterday's security woes behind, but today Skype announced one month of free unlimited worldwide calling. Regardless of the motivation behind this offer, it's a nice gesture for those users not already paying for an account and also, perhaps, a way for Microsoft to entice future paying customers to the VOIP service.
Skype already does a lot for free account holders simply by allowing no-charge Skype-to-Skype calls, but calling a landline or wireless phone means upgrading to a paid account. Now the company offers one month of Skype-to-landline and Skype-to-wireless calls free of charge. The equivalent plan would normally set you back $13.99.
There are a few caveats. First, calls to landlines and mobile phones are restricted to Canada, Guam, Hong Kong S.A.R. China, Puerto Rico, Singapore, Thailand and United States. Landline-only calls are open to quite a number of additional countries.
Second, you may want to pay attention to the small print:
"Trial must be redeemed by 15/11/2012. Offer available only to existing Skype users who have been registered with Skype more than 29 days. To qualify for the offer, you must provide valid payment details. After the first month, your subscription will automatically continue and payments will be taken monthly unless you cancel within 27 days of the start date".
Pay careful attention to that part because you may not want a surprise charge to show up on your credit card. If you were planning to sign up for a paid account anyway then it's a great deal. If not, or if you have a bad memory like me, but want to try it out, then make a note on your calendar to remind yourself to cancel when the month is up. In the meantime enjoy your free service!
Photo Credit: Monkey Business Images/Shutterstock