Xbox Music is an epic failure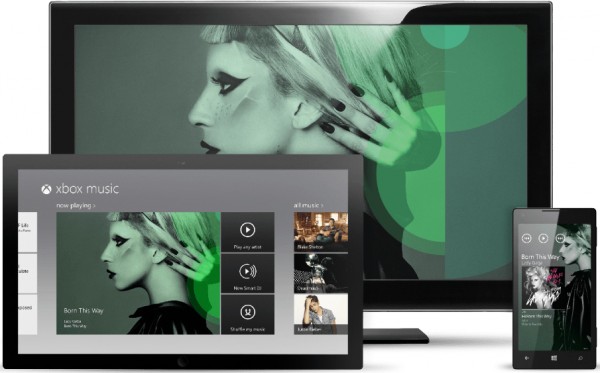 I had great hopes for Xbox Music when announced in October. It's essentially the best of Spotify, iTunes, Amazon, and Google music services all wrapped up into one. But the sheer number of problems with this initial offering leaves myself and others in complete disappointment.
Xbox Music replaces Zune on Windows 8, Windows Phone 8, and the Xbox 360. The service includes the ability to purchase music a la carte, stream or download songs (via Xbox Music Pass subscription for $9.99 per month), sync playlists across devices, access a music locker, and more. Any tunes you purchase from the Xbox Music store, or playlists you create, sync across devices. Well, that's the idea, except, it's not working for some people.
I hoped to finally cancel my Spotify subscription but it looks more and more like that's a long way off. Here's my biggest struggle with this new service: playlists I create on other devices are not syncing. Additionally, music stored on one device is not picked up by Xbox Music and synced to other PC's. I created several playlists on my Xbox, but those do not show up on my Surface or Windows 8 Pro machine.
Some of you reading this may not have these problems and things may be going well for you, but there are other people for whom this service is simply not working at all. I opened a post on Microsoft's Answers Community and within a few days time, others had piggy backed onto my post with similar issues. A recent browse through the Xbox Music forums on Xbox.com reveals even more people similarly afflicted. So obviously these are not a few isolated incidents.
Here's a screenshot of the sync error. Since I have started getting this error, Microsoft has released an update to the Xbox Music app but nothing appears to have fixed this. If you are getting this error or have other issues with Xbox Music, I encourage you to jump on the Xbox forums or answers community to let Microsoft know.
Personally, I find the company's silence about this issue to be ridiculously sad. While I'm not suggesting Microsoft needs to issue a public apology (as this may only be a problem limited to a few thousand users), someone needs to be more active on these issues and at least let users know that someone is aware of the problem and is actively trying to find a resolution.
Playlist and music sync is not the only problem. Users also report problems with the Xbox Music app not properly scanning and identifying music already existing in their music library. The scan-and-match service apparently is laughably bad at identifying music on the local PC and matching to the equivalents in the cloud.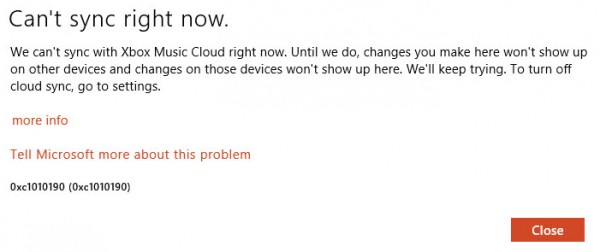 Hopefully Microsoft addresses these issues as soon as possible. Xbox Music has great potential, but right now this service is not at the level it needs to be for me to adopt it as my main music service. Are you using this service? What devices are you using it on? What kind of problems (if any) are you experiencing?