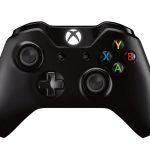 I like to consider myself to be pretty reasonable when it comes to my technology choices. Being an enthusiast, I choose my tech based on how much I think it can improve my way of living, not because I'm an Apple fanboy or inherently biased against Microsoft, or vice versa. But everything changes when it comes to the Xbox. I am a true fanboy and I'm not ashamed to admit it.
In case you've been living under a rock, Sony and Microsoft released the latest editions of their popular gaming consoles, the PlayStation 4 and the Xbox One. I purchased my day one edition of the Xbox One and was pretty excited to unpack it and get everything setup. Admittedly I was a little nervous after hearing about some of the show stopping issues Sony was having with consoles being dead on arrival and other massive issues plaguing the PlayStation Network. Particularly as the Xbox One hasn't escaped unscathed as users report numerous issues with their consoles, the biggest of which seems to be faulty disc drives. Microsoft has gone on record about this issue and has worked hard to quickly replace these devices. However, the tech giant hasn't said a single word about a host of other issues users are experiencing; one in particular that is gaining momentum on the official Xbox Forum concerns a controller disconnect problem. This is an issue I've personally experienced.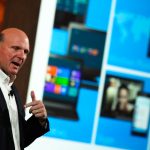 Like many, I was caught off guard by the news of Steve Ballmer's early retirement. Until the crash of Surface and Windows 8, I had assumed he would be there until at least 2017/18. But with Microsoft's recent stumbles in its transition to mobile devices I had a sneaky suspicion he might not make it to 2017.
Before Microsoft's unveiling of Windows 8 and the company's new consumer strategy I was not a big fan of Ballmer as CEO. I was among the many who felt Microsoft needed to make a change at the top. However, once I began to see the consumer strategy come together I started to have a change of heart about him, although I was never quite 100 percent in his camp because of the obvious missteps in recent months.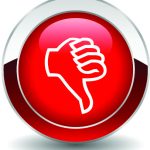 Microsoft is one of the largest tech companies on the planet. The multi-billion dollar devices and services company employs some of the most brightest scientists, software engineers and designers on the planet. It has demonstrated its ability to create some of the most compelling technologies in the market. Yesterday I discussed the five things I think the company is doing right.
But it's not all good for Microsoft, and there are plenty of questions need asking. Why, for example, is its mobile strategy sucking wind? Why is its web browser, one of the single most important pieces on a computing device these days, struggling to keep pace with other browsers in standards compliance and end user features? In this post I will focus on five areas where I think Microsoft is missing the boat.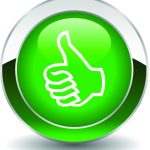 It's really easy to pick Microsoft apart and find reasons to hate the company. The software giant has spent years making decisions that gave the tech press and writers like myself reason to negatively criticize everything it does.
Microsoft has its problems, sure, but not everything suggests it's dead in the water. The firm has made some pretty bold bets recently; bets that I think are actually good and signal the arrival of a different Microsoft than the one we're all accustomed to kicking in the teeth. Here's five things I think Microsoft is getting right.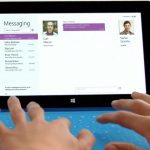 In the wake of the $900 million Surface RT inventory adjustment hit announced yesterday, Microsoft has released an updated ad comparing Surface RT to the Apple iPad. Microsoft warned that its marketing was going to get more aggressive and this ad is probably the strongest attack on the iPad we've seen to date.
I'm a big fan of ads that focus on features and I am a bigger fan of ads that focus on features against a competing product. This ad is particularly good, not just because of the feature comparison, but the price comparison. See for yourself.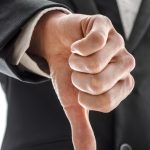 I love Bing. There aren't many products (Xbox) that I'll admit to being a fanboy of but Bing is getting pretty close to that status for me. I'm an oddity because most people don't use Bing at all; either because they've used it and didn't get the results they wanted, or based on word of mouth about it being so terrible. I don't know where you fall, but I would bet most of you reading this don't use or even like Bing. That's unfortunate because you're missing out.
Yes, Bing is good. But why do so many people hate it? Why do so many googlers refuse to even give it a try? Why do those who actually do give it a try, enter one search query, fail to get the results they want, and go back to Google, never giving Bing a second chance?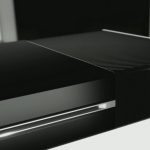 I've been watching Microsoft's handling of the whole DRM, region lock, and used game PR fiasco with interest over the past two weeks, and while I personally did not have any problem with any of those restrictions, many of you did. On June 19, Microsoft did something that seems to have shocked the world: it listened to customer feedback. Despite reportedly strong preorder sales, Microsoft decided to reverse its decision on the always-on internet connection as well as the game rental, resale, and gifting restrictions.
I personally have mixed feelings about it all. While I applaud Microsoft for listening to its customers, something tells me that in the long run easing up on the game resale industry may not be the best thing for consumers. I'll explain.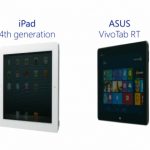 I recently wrote about some strange but awesome Windows 8 ads geared towards the Japanese market. It appeared that people across the internet were pretty down on them as the ads didn't say anything about the OS. My point in the article was to show that there are different types of advertising and sometimes companies need to get our attention in some pretty unusual ways.
I've been very critical of Microsoft's advertising approach with Windows 8 and especially Surface. Although the company has increased the frequency of its advertising and is advertising more of its products, there was one area in particular where it was lacking: a strong focus on features against competitor products. None of this was more apparent than its approach with Windows 8 and Windows tablets. I previously wrote,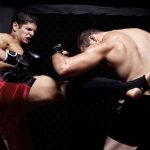 On May 21, Microsoft unveiled its next-generation game console, the Xbox One. This hour-long sneak preview into what's coming soon for the entertainment platform gives us a pretty good picture into how serious Microsoft takes the living room. While the devices-and-services company struggles in mobile and other computing devices, it has a pretty good head start in the living room, and the message to competitors: We're ready for a fight.
Microsoft positions the new console as a serious player in the living room. Xbox One shucks tradition to the wind as evidenced by the fact that the very first demo showed off its multimedia prowess: Fast app switching, made capable by three operating systems; deep Skype integration and a drastically improved natural interface layer powered by Kinect.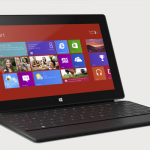 This is how you sell a tablet. Tuesday evening of May 14, Microsoft debuted a new commercial for the Surface RT that finally explained the benefits of the tablet. No dancers. No super cool music. Just Microsoft talking about why the Surface RT is the next device you should own. The company emphasized the included USB port, kickstand, keyboard, and the single biggest sell of Surface RT, the included Office 2013 install. It sold the Surface as the power of a computer in the package of a tablet.
Is this not precisely what I called on Microsoft to do in my previous article about those odd (but awesome) Windows 8 ads? In that article I told the story about a guy who was working in a coffee shop on his Surface when someone walked up to him and said, "Is that the tablet that clicks?" He recognized the product from the commercials, but seemed to be unaware of anything other than its clicking. I wrote,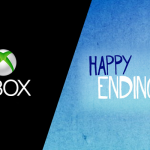 Creating original content is the big trend with major tech companies like Netflix and Hulu. But recently, others such as Amazon and Microsoft have thrown their hats into the original content creation ring. Nancy Tellem, a former CBS executive, will oversee the creation of original entertainment content for Xbox Live. Tellem will be in charge of a new studio in Los Angeles. Microsoft is already rumored to be reviving the canceled Heroes series. This is not a bad idea as we already know that Netflix has revived the popular Arrested Development TV show that was canceled by Fox.
This week a few shows that were popular in the LGBT community were canceled: Smash (NBC), New Normal (NBC) and Happy Endings (ABC). The last one, Happy Endings, is rumored to be picked up by the USA network. This would be a perfect show for Microsoft because while Heroes is one of those shows that certainly fits the traditional Xbox demographic, Happy Endings is one of those shows that can appeal to the existing demographic as well as a new one.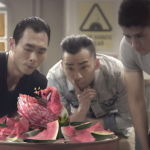 There's more than one way to advertise a product and while I am a big fan of the approach that specifically focuses on features, I understand there is a need for other approaches. Sometimes you just need to go for the pure emotional response. In the case of the ads released by Microsoft today which focus on the Asian market that seems to be what they were going for. Take a look.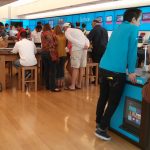 Many people want Microsoft to die, and the sooner the better. I'm not in that group, although I understand that years upon years of letdowns through viruses, DLL hell, BSODs (Blue Screens of Death) and a myriad of other problems lead many in the tech world (and consumer world, too) to walk away from everything Microsoft. Add to that the growth of the Internet and mobile devices as well as slumping PC sales, and you can see why so many wait with baited breath to see the company go away for good.
Nevertheless, quarter after quarter Microsoft continues to prove that it still has life and isn't going anywhere anytime soon. In fact, in 2011, CEO Steve Ballmer explained how the company intends to reinvent around devices and services. Seeing that the growth of mobile devices and the services that support them represent the future of computing, Microsoft responds yet again to the changing world of computing.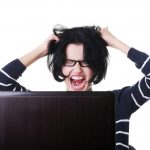 The web is now the next great application development platform. Webkit is by far the most popular development "platform" among the web development community. Many are calling for Microsoft to ditch Trident (the rendering engine in Internet Explorer) and replace it with Webkit. I personally think that would be a huge mistake and apparently Google feels the same way or it wouldn't be forking Webkit as the basis of its own rendering engine.
Nevertheless, the web development community is uber focused on non-Microsoft technologies for development. This presents a big problem for Microsoft and ability to hold on to its development community. I believe Microsoft can overcome this threat if by making a few key moves.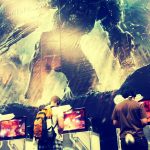 Xbox is due for a refresh this year and it's a good time to write my wishlist. I've been accused of being a Windows fanboy, which I'm not. I've also been accused of being a Windows Phone fanboy. No again. But I've never been accused of being an Xbox fanboy, which I absolutely am.
With the Xbox, Microsoft has a stellar platform on its hands. The console has gone from a third place alsoran to a major player in the console wars: a strategy Microsoft desperately needs to adapt to Windows Phone, but that's a different article. As the world of computing shifts to mobile, so is gaming, allowing companies like Apple to get into the business. What do vendors that build consoles need to do to adjust their strategy? I can't say much for Sony or Nintendo because I don't use those platforms anymore. For Microsoft, here's my wish list for the next Xbox platform update that I think will allow it to remain a major gaming industry player despite the shift to mobile computing.
Robert's Bio
Robert Johnson is a user interface developer specializing in the user experience (UX) of .NET-based web applications. He has been working in some form of web development and graphic design for 14 years. He loves technology in general, particularly that of Apple, Google and Microsoft.