I hate Cyber Monday but love good deals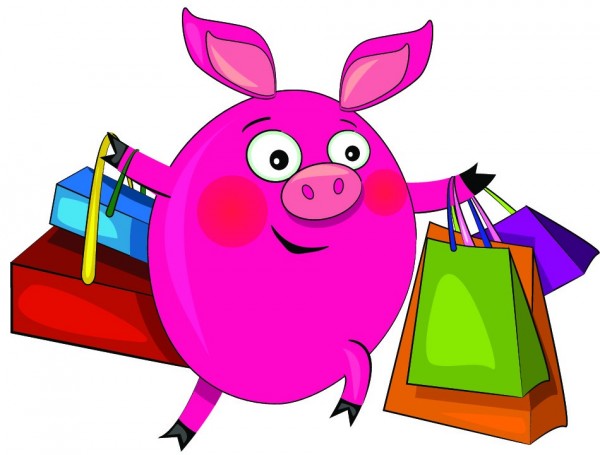 Over the weekend, my daughter asked: "Have you heard of Cyber Monday?" I thought but didn't say: "Have you been living under a rock?" She's 18 and a shopaholic. How is it she only just learned about this dreadful day?
I despise the Monday after Thanksgiving, mostly because it's an artificial retail construct created during my adulthood. I'm too young for Black Friday. But I remember when suddenly the Amazons of the world added one more day to Black Friday weekend, and greedy analysts looking to sell clients new services promoted the concept. Supposedly, Shop.org coined the term eight years ago. Is that all? It seems so much longer.
I shouldn't be so mad. Many popular holiday sentimentals come from retailers. Montgomery Ward brought Rudolph the Red-Nose Reindeer to the masses during a late-1930s marketing campaign, for example. Rudolph is endearing. Cyber Monday is obsolete.
The concept arose to give online retailers their own special sales day back when many more people shopped brick and mortar than online. Much has changed. Most traditional retailers sell online, too, and pretty much nobody waits until so-called Cyber Monday to start the markdowns. Hell, last week my inbox flooded with junk promotionals for online deals starting the day before Thanksgiving and a few more on Turkey Day for people who couldn't wait one more day.
The point: Cyber Monday started last week. Black Friday started early, too, with some retailers open Thanksgiving Day. My daughter saw long queues at the local mall around 9 pm Wednesday evening at stores opening at Midnight (She was there to see a movie with friends).
"More store hours meant online retailers also created more online sale hours, with some sales being offered as early as Wednesday of last week. This dilutes the power of Cyber Monday", Marshal Cohen, NPD chief industry expert, says.
Today, comScore released US weekend online sales data that further shows why Cyber Monday is really obsolete:
November 1-23: $13.726 billion, up 16 percent year over year.
Thanksgiving Day: $633 million, up 32 percent year over year.
Black Friday: $1.042 billion, up 26 percent year over year.
That makes online Black Friday 2012 the first billion buck one ever. Yeah. Who really waits for Cyber Monday? Greedy retailers will take your money any day of the week.
Hey, I love a good deal, too. But during the big holiday weekend retailers throw out deals like food to famished pigs, which stomp all over one another to grub. Be honest: How pathetic is that?
Photo Credit: LYUSHA/Shutterstock