Quickly troubleshoot Microsoft Outlook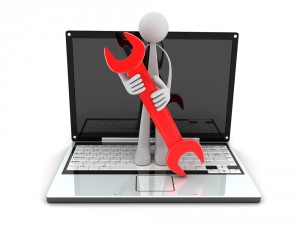 Emiel Wieldraaijer has released OutlookParameterGUI 1.0.4, the latest edition of his useful Outlook troubleshooting tool.
The core idea of the program remains the same. It displays and gives help on various Outlook command line parameters, then allows you to launch the program with that parameter at a click. So if your custom views are messed up and you'd like to restore the defaults, say, you might select the /cleanviews parameter, click Start -- and that's about it.
This version has been extended with many more parameters, though, for Outlook versions from 2002 to 2010. There are 56 in total, covering options to restore default settings, clear various user settings and histories, open particular files, configure various Outlook features, and more.
The "Options" menu has gained functions to open the Outlook folder, or copy the Outlook location to the clipboard, both of which could help to save you a second or two during troubleshooting, if nothing else.
Of course the program still has all its older features, including the ability to display a pane of useful Outlook-oriented system information: your product ID, version, serial number, architecture, setup details (is it the default email program?) and more.
And as usual with Wieldraaijer's tools, OutlookParameterGUI comes in a single small, portable executable, no adware or other hassles (the worst marketing excess you'll see here is a "Donate" button). If you use Outlook and aren't already familiar with its various command line options then we'd recommend putting a copy to one side, ready for emergencies.
Photo Credit: Vladru/Shutterstock