Chrome for iOS 23 supports Apple Passbook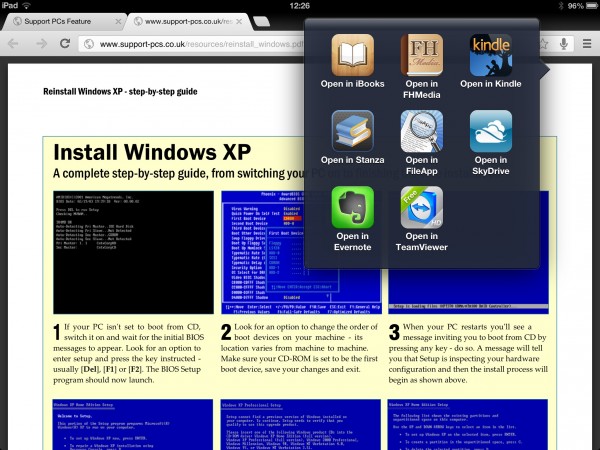 Google has updated the iPhone and iPad version of its famous browser, adding support for Passbook and allowing users to open PDF files in other applications. Google Chrome for iOS 23.0.1271.91 also includes a number of tweaks and bug fixes.
The update is joined by a minor stability update to Google Chrome for Android 18.0.1025469, which Google promises to resolve issues with "frequently occurring stability issues".
There are two headline new features in the latest version of Chrome for iOS. The first is direct support for Apple's new Passbook service, which was introduced in the recent iOS 6 update. This allows users to save boarding passes and tickets from compatible web services into their Passbook direct from Chrome, which was previously only possible using the built-in Safari browser.
Version 23.0.1271.91 also adds the option to open PDFs in apps other than Chrome itself: just tap and hold on the PDF document until the Open with… button appears -- selecting this will reveal the alternatives.
The latest build adds a new option for correcting problems with garbled text by allowing users to automatically detect text encoding -- it's switched off by default, so enable it by opening the Settings menu and tapping Content Settings. Other tweaks include the overdue enabling of smooth scrolling via the UIWebViews, plus a number of unspecified security and stability updates have also been implemented.
Both Google Chrome for iOS 23.0.1271.9 and Google Chrome for Android 18.0.1025469 are available for free now for iPad/iPhone/iPod touch and Android devices running Ice Cream Sandwich (Android 4.0+) respectively.