Google buys startup BufferBox, the Amazon Locker of Canada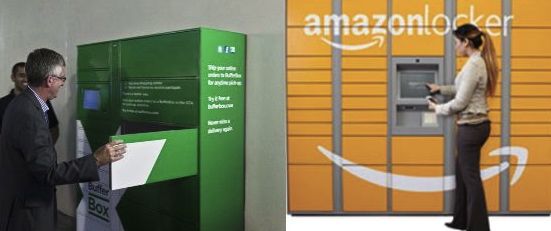 Friday, Canadian startup BufferBox announced it had been acquired by Google. The company deals in computerized delivery lockers similar to the Amazon Lockers that have been gradually rolling out across the United States. Currently, BufferBox only has locations in the Greater Toronto Area.
Last October, BufferBox posted a blog attempting to dispel rumors that they were battling Amazon over the idea.
"Amazon lockers are ONLY available to a few select cities in the United States, with no plans to expand to Canada," the blog entry said, "BufferBox on the other hand, is committed to serving the Canadian market! In addition, BufferBox operates on a carrier-agnostic, open platform which means we can serve ANY carrier, ANY consumer and ANY eRetailer (including Amazon)!"
A statement from a Google spokesperson said: "We want to remove as much friction as possible from the shopping experience, while helping consumers save time and money, and we think the BufferBox team has a lot of great ideas around how to do that."