Tumblr worm automatically spreads hacker group's trolling gospel

Popular blogging site Tumblr is reportedly in the grips of a rapidly auto-reposting worm similar to the one that struck Twitter two years ago.
The worm's main symptom is a message from GNAA, a group of hackers whose exclusive purpose seems to be "annoyance warfare" and trolling. When users click on an infected Tumblr and they're logged in, the message is automatically reposted on their own page. Here is the message that hacked sites display: (WARNING: STRONG LANGUAGE)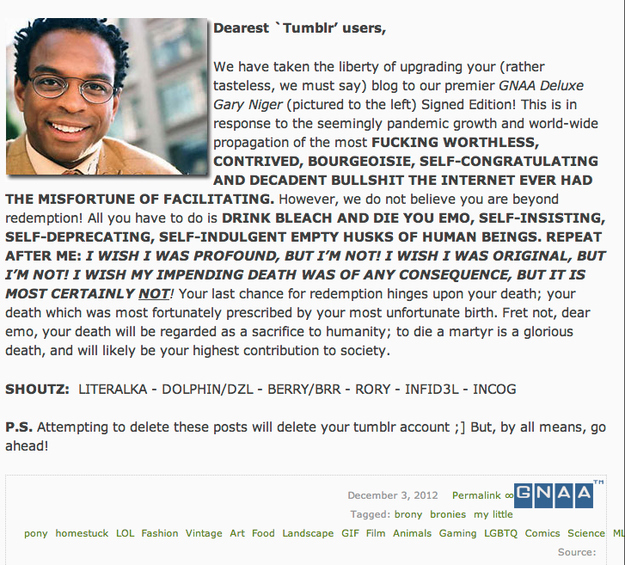 Google's DoubleClick ad network ranked Tumblr as the 92nd most popular site in the world for 2011, with 34,000,000 unique viewers per month and 1.7 billion pages viewed per month. Just one week ago, Quantcast declared Tumblr to be the ninth most popular site in the United States.
Tumblr has released a statement saying the problem is being remedied. We'll follow up with more information on this exploit as it arrives. In the meantime, make sure you're logged out of Tumblr before you lurk around there today.