Lenovo equips ThinkPad X1 Carbon ultrabook with touchscreen for Windows 8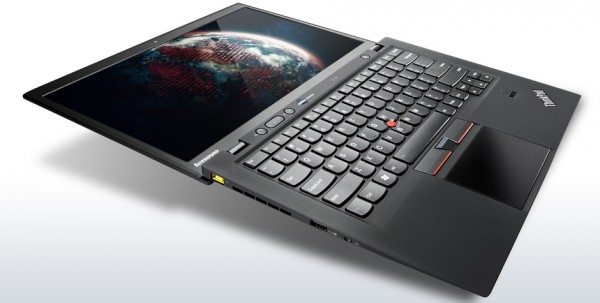 Lenovo on Tuesday announced the ThinkPad X1 Carbon Touch, the Windows 8-optimized version of the X1 Carbon Ultrabook it debuted in August for the 20th anniversary of the ThinkPad.
The ThinkPad X1 Carbon Touch has a 14-inch touch display, weighs 3.4 pounds, and has a thickness of 20.8mm. Like the non-touch version, it includes a Lync-optimized 720p face-tracking camera, fingerprint scanner, an eight-hour battery, and optional 3G mobile broadband.
Windows 8 and the ten-finger multitouch display bump up the price by $200 over the non-touch ThinkPad X1 Carbon, and the baseline Windows 8 64-bit configuration comes in at $1,499.99. The baseline model with Windows 8 Pro starts at $1,669.99. As usual, both baseline models can be configured to the users' needs.
The Windows 8 model offers an Intel Core i5-3427U Processor (3M Cache, up to 2.80 GHz) with 4 GB of SDRAM and a 128 GB SSD. The Windows 8 Pro model is equipped with an Intel Core i7-3667U Processor (4M Cache, up to 3.20 GHz) and 8 GB of SDRAM. The baseline storage in that model is the same, with a 128 GB SSD.
With this generation of Windows, users are forced to accept the effect touchscreens have had on OS design, even if they do not necessarily play into their workflow. This particular family of PCs has a funny side effect as a result: it has three simultaneous input methods.
Lenovo has had multi-touch notebooks for more than three years, but these were typically in the convertible tablet form factor, meaning the input method shifted as the device was put into its different modes. With this generation of touch-enabled ultrabooks, however, the TrackPoint thumb stick, trackpad, and touchscreen are all available to the user at the same time.
The ThinkPad X1 Carbon is available now and is expected to ship by December 21.