Lenovo debuts ThinkPad X1 Carbon, I start selling my stuff to get it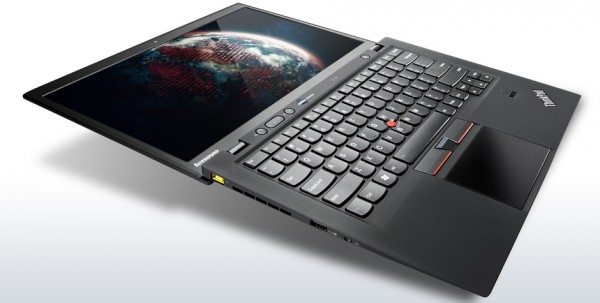 The news has already broken. Three days ago in Beijing, Lenovo unveiled the latest ThinkPad ultrabook, the ThinkPad X1 Carbon. Last night, the company repeated its performance in a ceremony in New York city to simultaneously celebrate the 20th anniversary of the ThinkPad line of notebook computers, and officially unveil to the U.S. some new products. Chief among the new devices was the ThinkPad X1 Carbon.
The X1 Carbon is a 14-inch Ultrabook that weighs less than three pounds thanks to its carbon fiber chassis. It offers an eight hour battery, optional 3G mobile broadband, 720p face-tracking camera, fingerprint scanner, backlit keyboard, and a glass multi-touch touchpad. The base specs of the device include a 1.7GHz Intel Core i5 CPU with 4GB of RAM, and a 128GB SSD for $1,299. While modest specs for a baseline, they can be upgraded to an Ivy Bridge Core i7 processor, 8GB of RAM and a 256GB SSD.
It goes for sale on August 21st directly from Lenovo, and also through the company's regular retail channels, such as Amazon and Newegg in the United States.
Okay…so what?
The ThinkPad line is an impressive twenty years old its reputation as a business workhorse with a less-than-flashy exterior, kind of weak onboard display, but solid security and manageability have made it a family with very loyal users.
The Ultrabook versions of the venerable ThinkPad line, meanwhile, have existed for just about four years, even though they predate Intel's "ultrabook" distinction. This version of the X1 ThinkPad doesn't shrink the overall physical profile any more than has already been done in previous iterations, but it increases the display size by one inch, and increases the resolution to 1600 x 900, and decreases the weight by just about three quarters of a pound.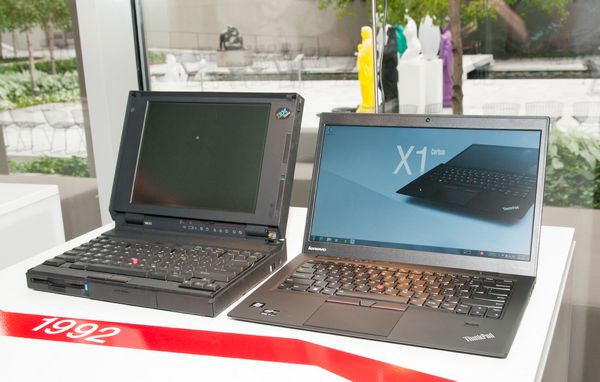 My daily work machine is a ThinkPad X220 with a 320GB HDD, but I also have a Macbook Air that I use for less intensive work tasks, or for days where my media consumption outweighs my media creation. With this particular iteration of the ThinkPad X1, I can maximize its configuration and only sacrifice a small piece of processor performance and storage size of my former unit, while compensating with the improved speed of an SSD.
It is, on paper (and in my own rationale), a lateral move in the performance department with a massive upgrade in the physical department. So I'm selling my Macbook Air and migrating my X220 to the X1 Carbon when it is released on August 21st.
See you guys on the other side!
Images: Lenovophotolibrary