10,000 more free Leap Motion 3D controllers for devs, brand new SDK released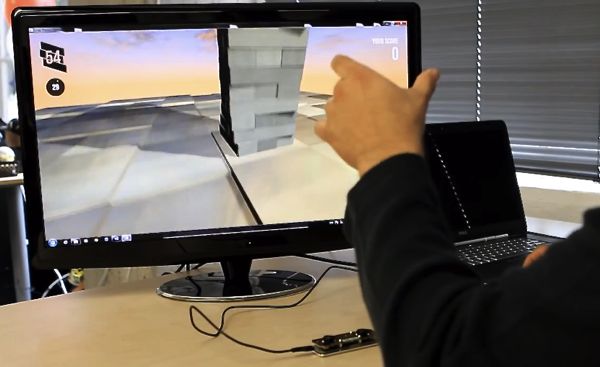 It took only one week for San Francisco motion control startup Leap Motion to attract 26,000 developers in 143 countries to its pocket-sized 3D space motion controller for PCs. Now, that number has climbed to more than 40,000.
Today, the company provided some big announcements on the progress of Leap Motion, including a new exclusive game demo, an updated SDK, and a round of 10,000 more free developer units.
Over the next two weeks, 10,000 new developers will receive free Leap Motion dev units with which to create new applications. The SDK update, however, is available right now. It includes the necessary interaction API that allows developers to utilize 3D motion and gestures such as pinch and grab so they can create cool new apps to show off the high sensitivity of the Leap Motion 3D cameras.
A new game called Block 54 shows some of the work that's being done with Leap Motion by amateur developers. The game, not unlike the classic Jenga, challenges the player to remove blocks from a tower without knocking it down.
"Our top priority is making sure that when the Leap Motion controller ships to consumers, it is supported by a wide array of quality apps," said Leap Motion co-founder and CEO Michael Buckwald in a statement on Tuesday. "Leap Motion isn't just about a single technological advancement —we're about building a lasting company that delivers an entirely new computing interaction paradigm."