My Precious, Bilbo Baggins uses Windows Phone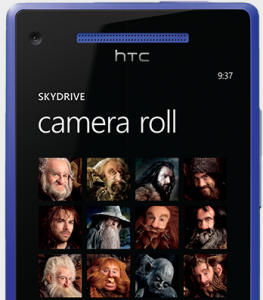 If you can say nothing else about the company, you at least have to admit that Microsoft has certainly come up with some unique marketing ideas recently. Many would call that a departure from the past, when the ads were either boring or just plain weird (remember Bill Gates and Jerry Seinfeld)? The company went from that to self-parody and real humor like the recent Internet Explorer 10-Mayan apocalypse campaign.
Now the mobile side of the business has rolled out a new website to let customers know that Bilbo Baggins, of Hobbit fame, is a Windows Phone 8 customer. The site lets you see Bilbo's home screen so that you can get some insight into what is important to the adventurous hobbit, like his map of "home sweet shire" and the current weather conditions in Middle Earth. You can even view his camera roll which, of course, he stores in his SkyDrive account.
The web site also provides trailers and film clips from Peter Jackson's epic, as well as downloadable wallpapers for your own Windows Phone handset.
Nokia, however, may be less than thrilled that Bilbo prefers the HTC 8X phone. An interesting choice given Microsoft's partnership with the Finnish hardware maker.